Special: Conference on Dialogue of Asian Civilizations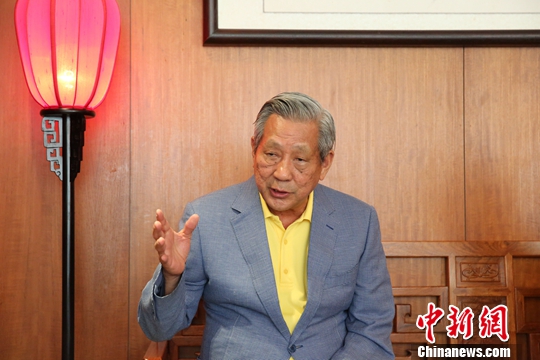 Former Thai Deputy Prime Minister Phinij Jarusombat receives interview with China News Service in Bangkok, Thailand. (Photo/China News Service)
(ECNS) -- China makes important contributions to world civilization and the Conference on Dialogue of Asian Civilizations this week in Beijing will promote exchanges among civilizations, said Phinij Jarusombat, former Thai deputy prime minister and the president of the Thai-Chinese Cultural & Relationship Council.
He added that each country has its own civilization that is an integral part of the world family, yet has distinct characteristics such as the Great Wall and Emperor Qin's Terracotta Army from China as well as the language and script of Thailand. China follows the tradition to respect the elderly and looks after the young and so does Thailand, said Jarusombat.
The conference is of great significance as different civilizations can develop together through exchanges and mutual learning, enhancing harmony in coexistence.
As an important region in the world, Asia's harmony and unity is not only beneficial to the region, but also conducive to world peace and stability, said Jarusombat, who will deliver a speech at the conference.