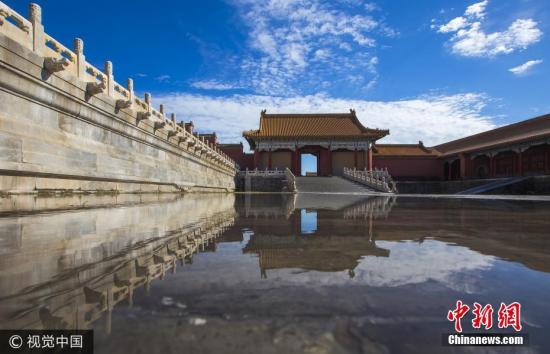 Flie photo of Beijing. (China News Service)
(ECNS) -- Beijing has released its new action plan to fight air pollution in 2019, adopting a new indicator used by developed countries to gauge air quality.
The new plan will measure the average concentration of PM2.5 over three consecutive years.
An official with Beijing Municipal Environmental Protection Bureau said use of the new indicator is more in line with the evaluation of current air quality evaluation because it can weaken the impact of yearly meteorological changes.
The capital's aim for this year is to achieve a gradual drop in both the annual average and 3-year moving average of PM2.5 concentration. The city will give priority to control emissions from diesel trucks and volatile organic compounds (VOCs).
As automobile emissions have become a major source of air pollution, Beijing will accelerate efforts to ban high-emission vehicles and increase the number of new-energy cars to 300,000 by the end of the year.
Among other initiatives, if will close down about 300 general manufacturing and polluting enterprises by the end of Sept, promote the use of environmentally friendly materials for new buildings, and improve railway transportation to replace truck transportation.