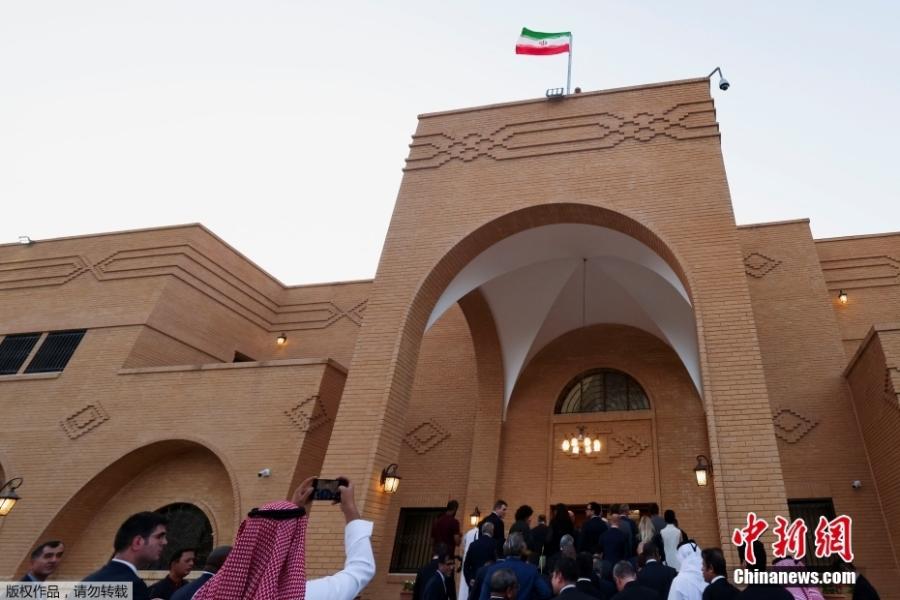 A ceremony for the reopening of Iran's embassy in Saudi Arabia is held in Riyadh, capital of Saudi Arabia, June 6, 2023. (Photo/Agencies)
Iran reopened its embassy in Saudi Arabia on Tuesday after seven years of closure. Diplomats from China and other countries attended the reopening ceremony.
In March, Saudi Arabia and Iran reached a groundbreaking agreement in Beijing to resume diplomatic relations and reopen their embassies and missions.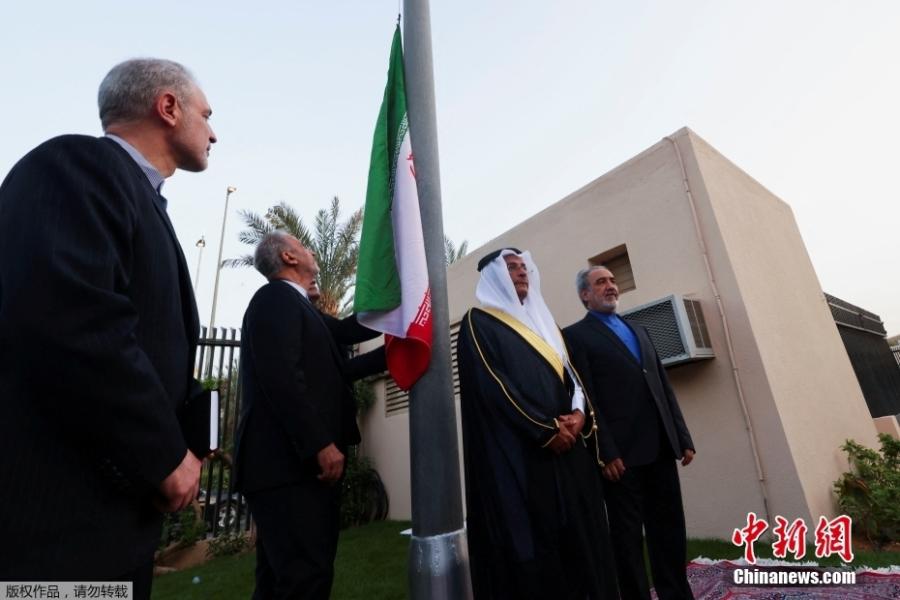 A ceremony for the reopening of Iran's embassy in Saudi Arabia is held in Riyadh, capital of Saudi Arabia, June 6, 2023. (Photo/Agencies)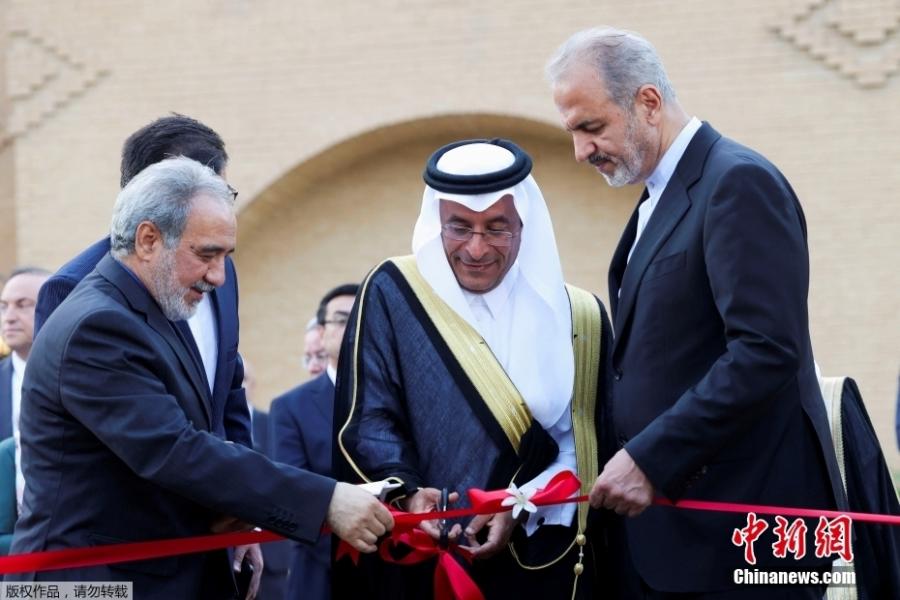 A ceremony for the reopening of Iran's embassy in Saudi Arabia is held in Riyadh, capital of Saudi Arabia, June 6, 2023. (Photo/Agencies)