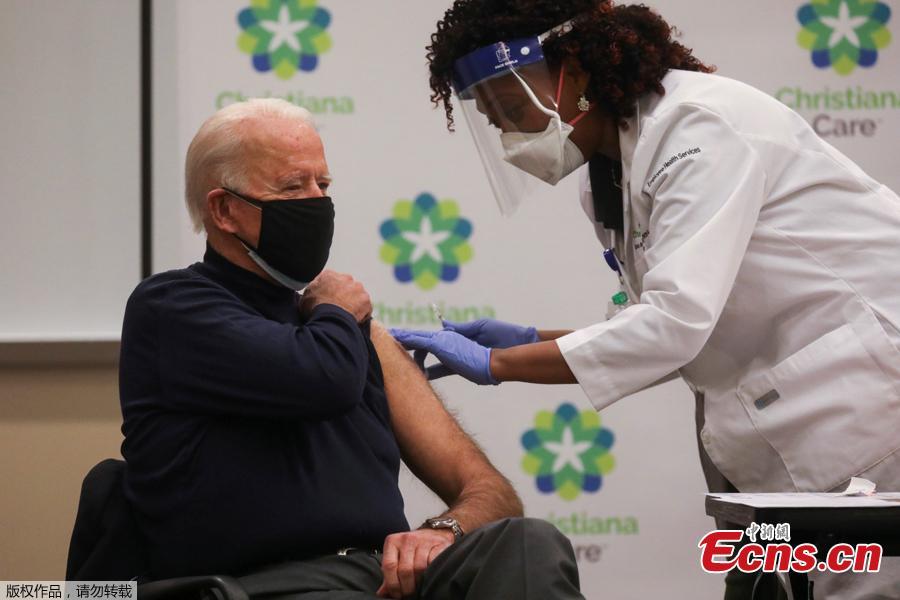 Nurse practitioner Tabe Mase gives U.S. President-elect Joe Biden a dose of a vaccine against the coronavirus disease (COVID-19) at ChristianaCare Christiana Hospital, in Newark, Delaware, U.S. December 21, 2020.(Photo/Agencies)

Biden was administered the Pfizer BioNTech coronavirus vaccine, which requires a second dose weeks apart to reach 98 percent efficacy.

It's not clear when the Bidens will receive the second doses.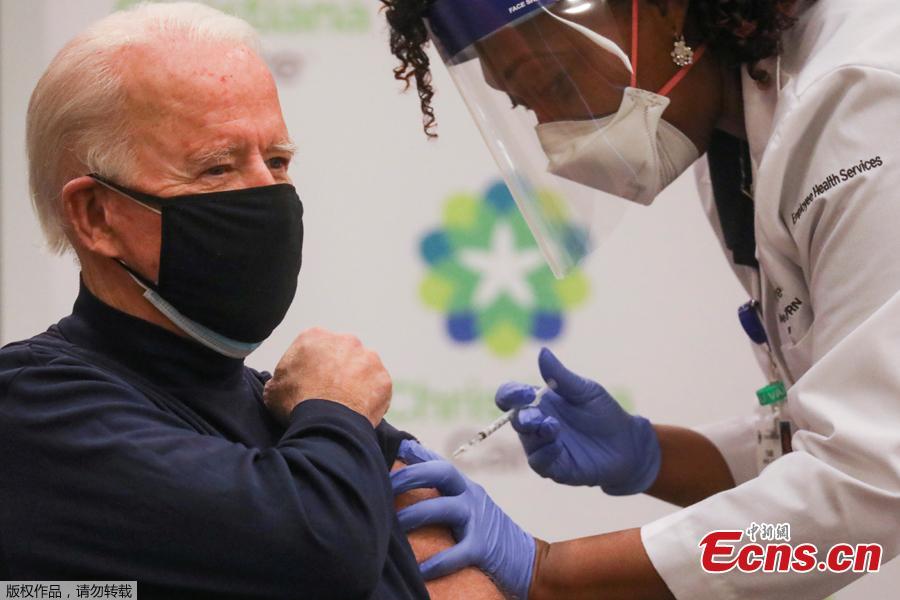 Nurse practitioner Tabe Mase gives U.S. President-elect Joe Biden a dose of a vaccine against the coronavirus disease (COVID-19) at ChristianaCare Christiana Hospital, in Newark, Delaware, U.S. December 21, 2020.(Photo/Agencies)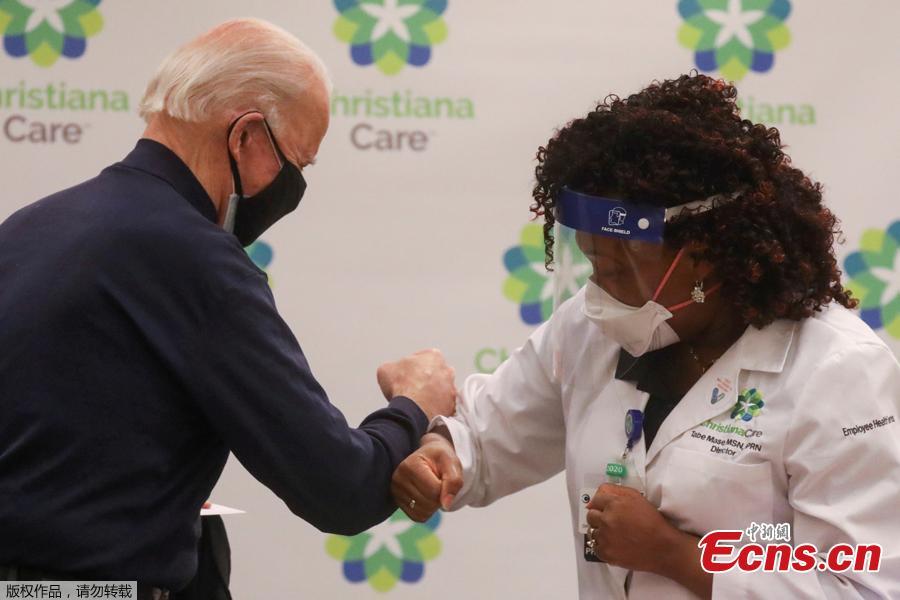 U.S. President-elect Joe Biden, accompanied by Jill Biden (not pictured), elbow bumps nurse practitioner Tabe Mase after receiving a dose of a vaccine against the coronavirus disease (COVID-19) at ChristianaCare Christiana Hospital, in Newark, Delaware, U.S. December 21, 2020. (Photo/Agencies)