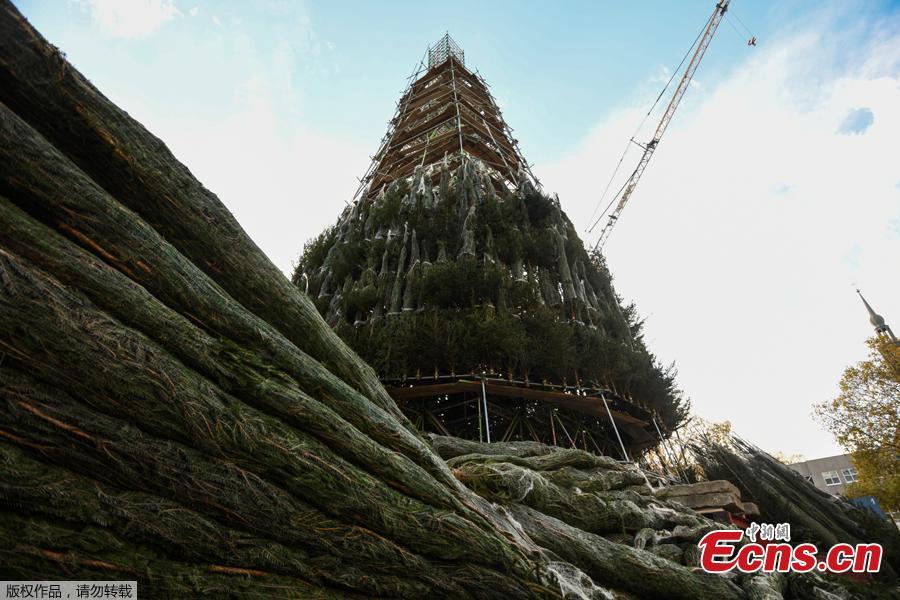 The traditional Christmas tree currently under construction is seen in the city of Dortmund, western Germany, on November 3, 2020 amid the novel coronavirus pandemic. (Photo/Agencies)

The Christmas tree in Dortmund's city center will not be built any further with the background of the partial lockdown, the city officials announced on November 3, 2020.

According to the original plans, up to 1,600 slim red spruces from the Sauerland region were to be mounted on a supporting framework.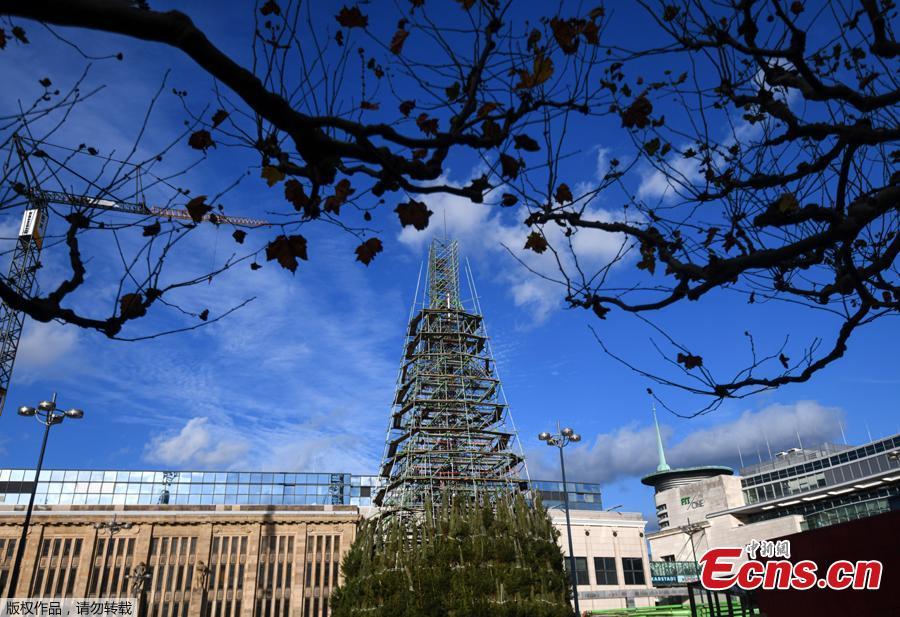 The traditional Christmas tree currently under construction is seen in the city of Dortmund, western Germany, on November 3, 2020 amid the novel coronavirus pandemic. (Photo/Agencies)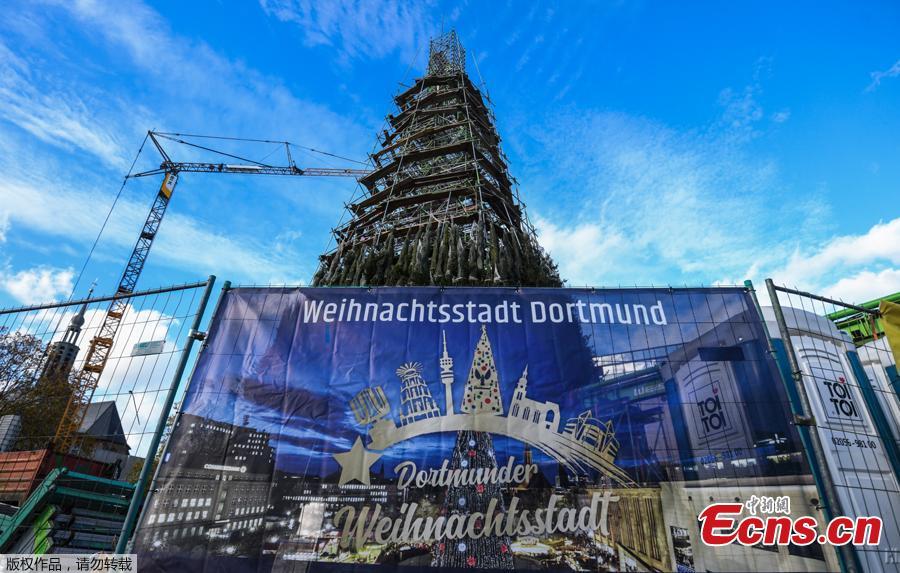 The traditional Christmas tree currently under construction is seen in the city of Dortmund, western Germany, on November 3, 2020 amid the novel coronavirus pandemic. (Photo/Agencies)