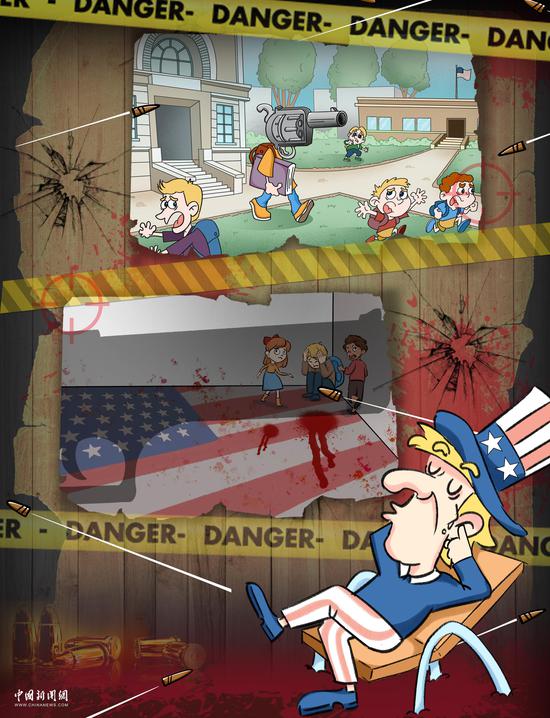 (ECNS) -- In 2021-22 school year, U.S. schools experienced a record 327 shootings, with 57 resulting in fatalities, marking a historic high for the second year in a row. This data, from the National Center for Education Statistics (NCES), highlights another grim milestone.
Gun violence continues to rattle American society. A shooting that wounded four people in Denver, Colorado, on Saturday night marked the country's 500th mass shooting in 2023, as reported by the Gun Violence Archive.
The perpetually recurring tragic incidents and the unending cycle of sorrow depict a grim reality: American society is deeply entrenched in a "gun violence - public condemnation - partisan wrangling - fruitless end - resurgence of shootings" death spiral. American politicians must confront their own consciences. If they persist in turning a deaf ear and standing idly by, the bullets will only claim more innocent lives, and America may never be able to escape this "terrifying nightmare".