(ECNS) -- The Affiliated Hospital of Qingdao University denied Monday there are three COVID patients infected with XBB variant.
A conversation screenshot photo was spread in WeChat groups in Qingdao, reading that the hospital found three XBB patients. It claimed the symptoms of these patients were quite severe and all treatment methods were ineffective in spite of high doses of antibiotics.
The hospital tore down the rumor, saying that the screenshot is not true.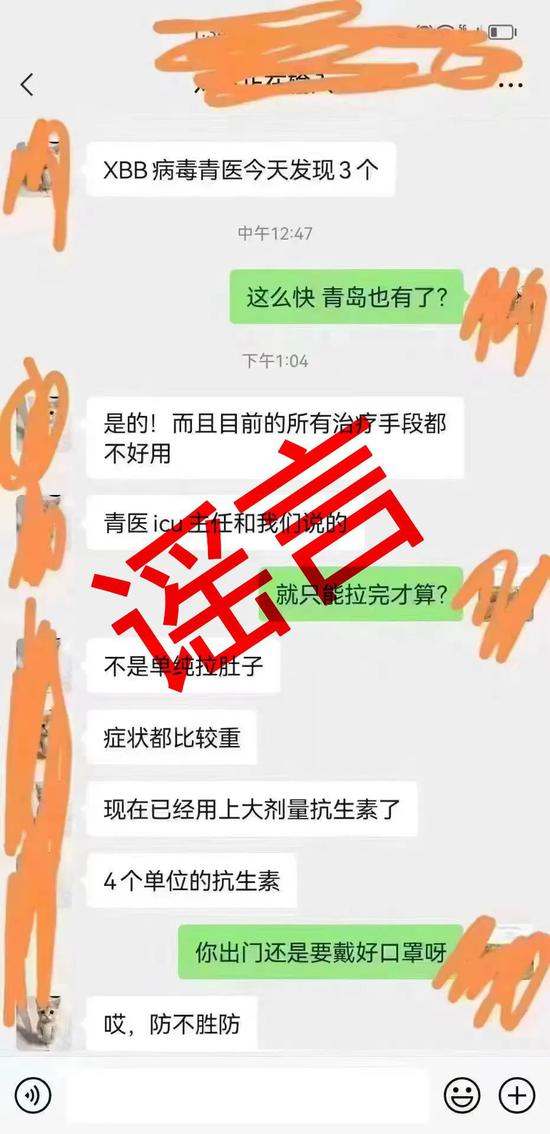 Screenshot photo popular in WeChat groups in Qingdao.