(ECNS) -- The Jingtong mini program, which provides convenient services for Beijing citizens and enterprises, entered trial operation Tuesday.
The Jingtong mini program includes three pages, Beijingtong, Beijing Jiankangbao, and personal center.
Beijingtong provides over 400 convenient services including social security, medical care, marriage, childbearing, housing and employment. It is expected to become a one-stop platform for online government services.
Beijing Jiankangbao functions for checking health codes and providing nucleic acid test results during the COVID-19 epidemic. The personal center page contains sections like personal certificates, messages, and identity authentication, allowing users to obtain information about their personal affairs.
The mini program will be released on Baidu, Alipay, and WeChat in turn to achieve smooth operation.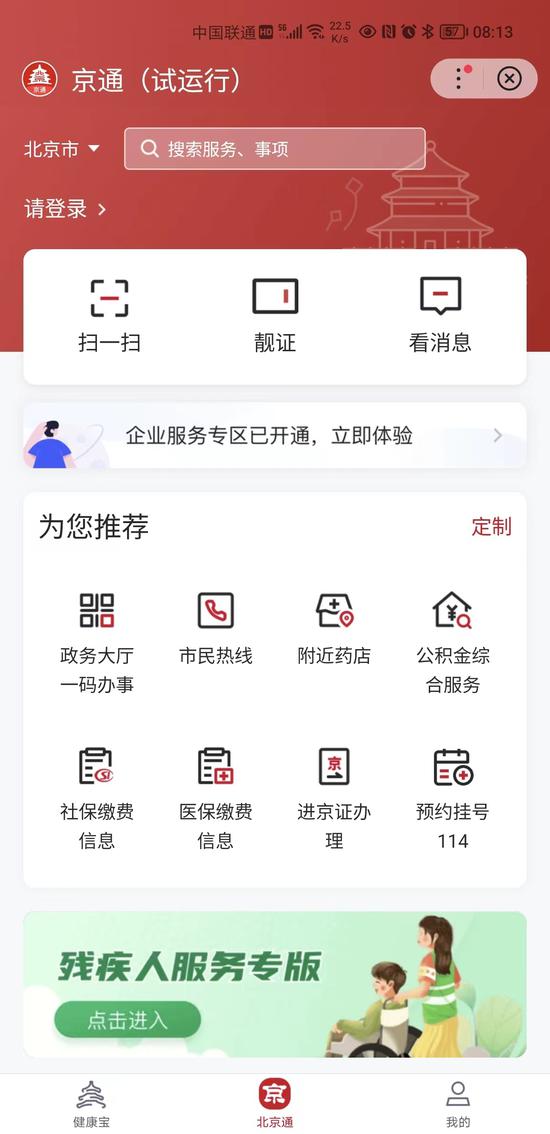 Screenshot Photo.