(ECNS) -- Chinese snack maker Weilong Delicious Global Holdings was listed on Hong Kong Stock Exchange on Thursday, pricing its shares at HK$10.56 each in its initial public offering to raise $130.6 million.
Weilong, based in Luohe City, central China's Henan Province, makes popular spicy snacks, commonly known as latiao.
Latiao is one of the most popular snacks among China's new generation of consumers. On overseas social media, videos of some bloggers eating latiao with beer have gone viral.
The snack has been sold to more than 30 countries and regions in the world.
According to Frost Sullivan's report, Weilong ranked first among all spicy snack food companies in 2021 retail sales in China, accounting for a market share of 6.2 percent.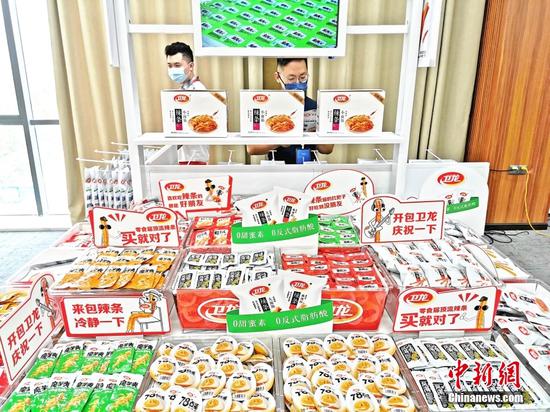 Weilong snacks. (File photo/China News Service)