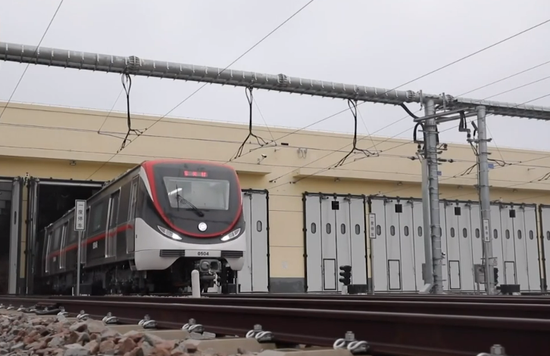 Dalian Metro Line 5 in Liaoning Province starts no-load trial operation, Dec. 2, 2022. (Screenshot Photo)
(ECNS) -- Dalian Metro Line 5 in Liaoning Province, the first cross-sea subway route in northeast China, started no-load trial operation on Thursday.
With a total length of 24.484 kilometers, Line 5 starts from Dalian Laohutan Ocean Park in the south and ends at Dalian Jinzhouwan International Airport in the north. It has set up 18 stations, including seven transfer stations for Line 1, 2, 3, 4, 6, and 13.
It will shorten the travel time along the whole course from nearly two hours to 40 minutes after completion. Its construction officially started in August 2017 and is expected to be completed and opened to traffic in December 2023.