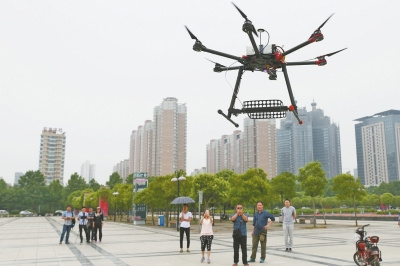 A drone is utilized to fight exam cheating in Luoyang city, Central China's Henan province on May 29, 2015. (Photo/Dahe Daily)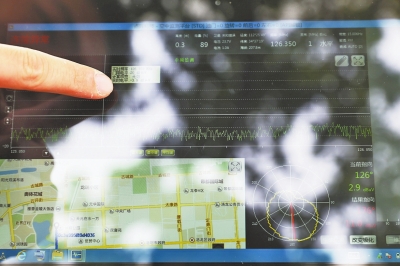 Radio signals captured by the drone is screened during testing. (Photo/Dahe Daily)
(ECNS) -- China's anti-cheating methods for national university entrance exams, known as Gaokao, have risen to a new level as Luoyang city of Henan province adopted a radio surveillance drone.
The UAV (Unmanned Aerial Vehicle) will fight cheating during the upcoming exams by monitoring and detecting radio waves from high above the ground.
Equipped with six propellers, the machine has a fly radius of nearly one kilometer. It can also hover at 500 meters above ground, dubbed "the ideal height" from where it could perform a 360-degree scan, says Bai Yujun, chief engineer at the drone company.
It can fly for half an hour per charge and operates well in strong winds. The drone can also "auto-land" when it encounters partial mechanical difficulties or the battery dies.
The drone was tested on May 29 in Luoyang city.
As soon as a suspicious signal is detected, the drone will reveal irregularities on its control penal. It can also immediately and accurately determine the location of the suspect.
Luoyang' radio management authority, which is responsible for sourcing the drone, has been ensuring radio security for exams. In 2014, it uncovered 13 cheating signals and performed nine interceptions. In four cases, it confiscated three interphones, one transmitter and three earphones, while nine suspects were taken into custody.