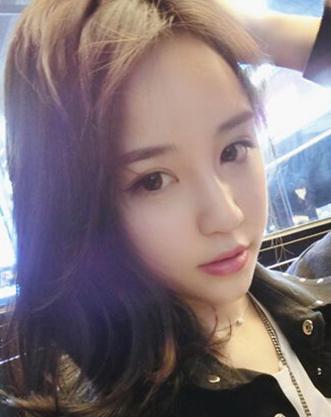 Xue Li, 1.41 million followers on Sina Weibo. Her store on Taobao sold clothes worth an estimated 200 million yuan over an eight-month period (Jan-Aug 2015) 200 dresses are priced between 220 yuan and 240 yuan. (Photo provided to China Daily)
Cyber personalities become prized brands, mint millions, launch businesses, turbocharge online fashion shopping across China
She is neither a movie superstar nor a television personality, but e-commerce sensation Zhang Dayi, 28, is a bigger celebrity with the Midas touch.
Not only do her product endorsements send sales soaring-5,000 garments in two seconds, equivalent to annual sales of a small bricks-and-mortar store-but she laughs all the way to the bank.
Building her way from a fashion magazine model, Zhang works her magic in China's cyberspace. She posts her photos online. She offers a range of feminine advice on makeup, hairdos, wardrobes, you name it.
Her fan base on Sina Weibo, the Chinese version of Twitter, exceeds 4 million.
Zhang is one of a growing group of influential cyber celebrities who are called Wanghong in Chinese. They target a large, growing segment of Internet users, and are famous.
As more and more people trawl the Internet using their smartphones and other handheld devices, Wanghong, in addition to clinching lucrative product endorsements, are able to ride their fame to establish a new type of money-spinning businesses of their own.
A report from the China Internet Network Information Center showed that in 2015, Chinese people spent 3.75 hours online every day on average.
In May 2014, Zhang set up Wuhuanxide Yichu, or "The Wardrobe I Like" in English, her own online store on Taobao.com, Alibaba Group Holding Ltd's online marketplace, home to more than 8 million hyper-competitive vendors.
Wuhuanxide Yichu sells clothing designed and made by Zhang's team. It has become one of the bestselling female clothes stores on Taobao.com. Monthly sales clocked millions of yuan within the first year of its launch-inconceivable, fantasy-like for many other vendors.
But Zhang's Wuhuanxide Yichu is certainly not an exception.
Statistics from Taobao showed five out of its top 10 female clothes stores by sales in 2015 were owned and led by Internet celebrities.
"These path-breaking stores never advertise nor participate in sales events. Instead, they turn their customers into fans and offer enhanced shopping experience by getting Wanghong to interact with them online. They monetize Wanghong's influence on fans. The so-called Wanghong economy is set for explosive growth," said Wen Zhong, director of Mobile Taobao.
"Every Internet celebrity represents a different style, reflecting different tastes and attitudes of their fans."
That is why, even a small group of fans could spell a fortune for cyber stars.
Ding Chenlin, a veteran entrepreneur in China's e-commerce sector, said in the mobile Internet era, it doesn't take millions of fans to be an Internet celebrity. "If you can cultivate 1,000 loyal fans, you, too, can make something out of it.
"You don't even need to be extremely smart or beautiful to do that. The thing is, you first need to know who you are and what makes you different from the others."
Qi Ting, a 25-year-old from Hunan province, is a typical Wanghong fan. For the past three years, she has been following several Internet celebrities, mainly those in her age-group and others who interact with her.