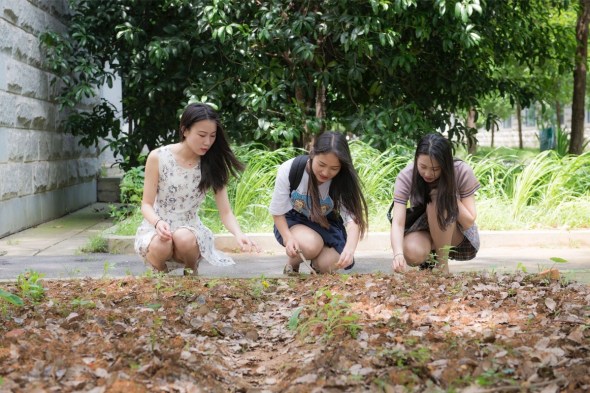 Students in a compulsory course teaching students the value of hard work. (Photo by Xie Changgui/for chinadaily.com.cn)
Changsha Medical University has started a compulsory course teaching students the value of hard work, and students will get credit for completing it, Xiaoxiang Morning Herald reported on Monday.
Students can choose from a number of tasks. They can work in the university's medical garden, removing weeds and loosening the soil, or work as guides at the university history library. They can also patrol the campus for the security department, keep order in canteens, or work to keep the campus clean.
Zhou Yan, head of university's logistics department, said the labor education course aims to cultivate students' practical abilities, and all the physical labor would be performed under the guidance of teachers.
Huan Ruyi, a 19-year-old freshman studying pharmacy, said the herbs growing in the garden were closely related to her major, but she did not know much about them. The course will help her learn how to identify specific herbs, deepen her understanding of them and improve her practical skills, she said.
The university's vice-president, Zhou Qiliang, said the course was designed to cultivate students' work ethic, persistence and solidarity, and enhance their sense of social responsibility.