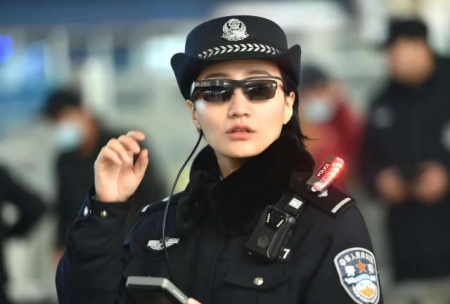 A police officer matches travellers' identity information with a police data base at the Zhengzhou East Railway Station on February 5, 2018. (Photo/people.com.cn)
Railway police of Henan's capital, Zhengzhou, have taken the lead nationwide in employing picture-matching glasses to identify criminals and the use of other people's ID cards for the 2018 Spring Festival travel rush, reports people.com.cn.
Police officers can use the identity matching software through the glasses to screen for criminals by sending the data back to a police data base.
Local police in Zhengzhou have already managed to capture 7 fugitives, as well as 26 people who attempted to illegally use others' identification cards.
Daily passenger flows at the Zhengzhou East Rail Station are expected to peak at 120,000 per day. All passengers are going to be screened at the station through the four entrances by officers equipped with the glasses.