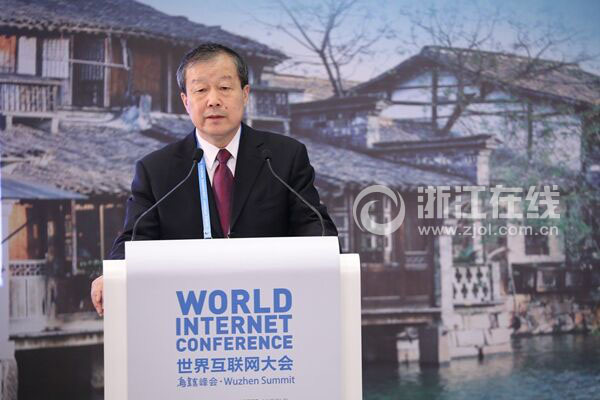 Guo Qingping, vice-governor of the People's Bank of China, speaks at a forum on the sideline of the Second World Internet Conference held in Wuzhen, East China's Zhejiang province, on Dec 16, 2015. (Photo/Zjol.com.cn)
China's regulation system need to be adjusted and improved along with the development of Internet finance, said a senior official from the central bank Wednesday. [Special coverage]
Internet finance is a new thing in China, so there will be a long time before it can develop in a healthy and regular way, said Guo Qingping, vice-governor of the People's Bank of China, at a forum on the sideline of the Second World Internet Conference held in Wuzhen, East China's Zhejiang province.
Guo pointed out that three pairs of relationships need to be taken care of for the Internet finance to further develop in the country.
One is the relationship between Internet finance and traditional finance. "We need to support and regulate new forms of Internet finance, such as third-party payment, crowd funding and online lending platforms, and at the same time encourage traditional financial institutions to provide new products and services based on Internet technology, so as to build a coordinated financial system," said Guo.
The second is to properly deal with innovation and risk control. "We need to stick to our bottom line of preventing systemic and regional financial risks and distinguish illegal activities from legal ones," said Guo.
The third is the relationships between the government and market, administration regulation and self-discipline. The government, society and market should play their expected roles to build a modern governing system for Internet finance to develop in a continuous and healthy way.