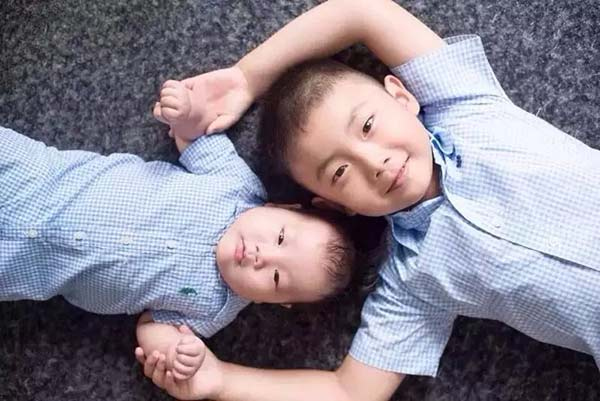 A boy with his younger brother. (Photo provided to chinadaily.com.cn)
The new policy that all couples will be allowed to have two children in principle has met with a lukewarm response, with many couples saying they can't afford to raise a second child. Comments:
Couples in different regions face the same dilemma and their difference lies only in the degree - it all depends on a couple's particular situation. Even if a couple are poor, they can bring up children, but in a different way from a rich family. Problem is, everyone would like their children to enjoy the best quality of life they can provide them.
rednet.com, Nov 2
The implementation of the family planning policy for many years has changed most people's views on raising children. In addition, because the environment in which young people have been brought up is different from that of previous generations, they accept more Western values and are more cautious about having children. They don't believe in old sayings such as many children bring more blessings.
chinanews.com, Nov 3
Bearing one more child not only involves the additional cost of raising it, but also involves opportunity costs for the parents. Parents wishing their children to grow up healthy have to invest their time and attention in them.
china.org.cn, Oct 30