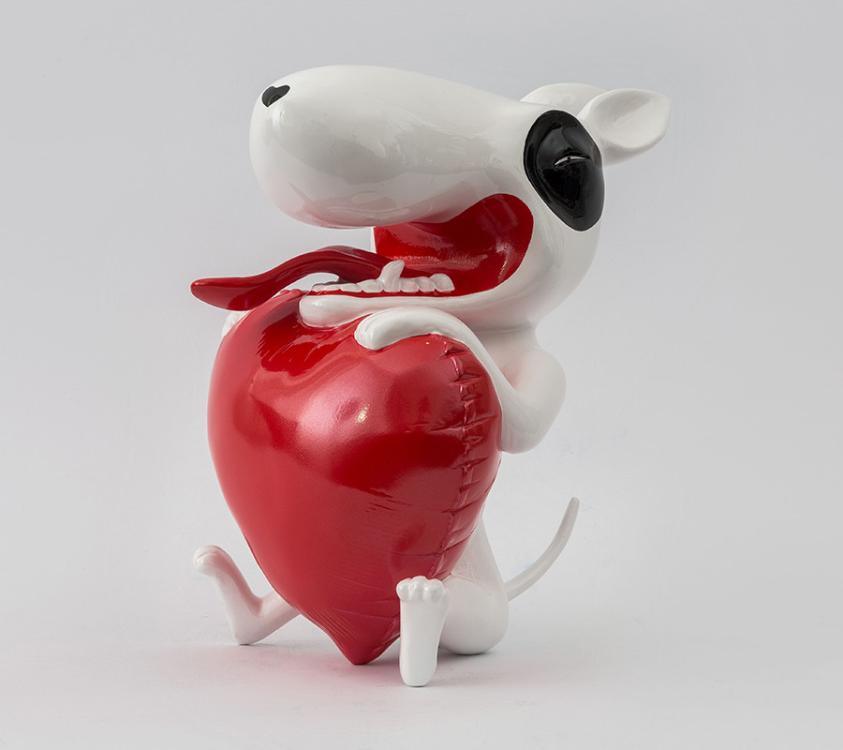 Ddinggu (Photo provided to China Daily)
A white dog named Ddinggu has for the last couple of years been the subject of South Korean artist Lee Seung-koo's sculptures, installations and paintings. He says Ddinggu symbolizes people's struggle to find freedom amid the mounting pressures and responsibilities of daily life.
Lee, 45, who hails from Seoul, has been living in Beijing for more than a decade.
His solo exhibition, Oops, which opens on Dec 30 and runs through March 3 at the Parkview Green art gallery in Beijing, will show his latest works featuring Ddinggu.
Lee says he hopes that Ddinggu will also become a spiritual companion for the audience, and act as a "gateway" to help people deal with stress and make breakthroughs in life.
Prev Button
Next Button