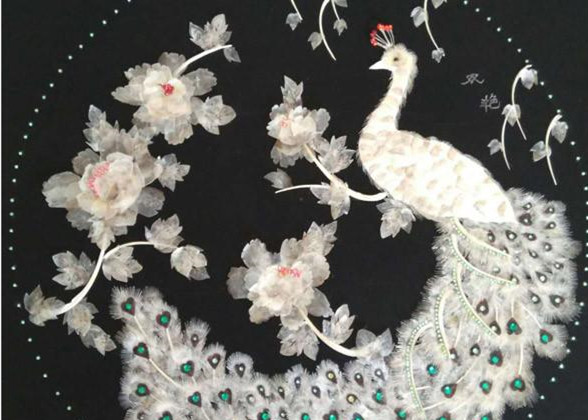 An art piece created by Yang Shuangyan in Tongjiang county, Heilongjiang province. (Photo provided to chinadaily.com.cn)
Yang Shuangyan, a 42-year-old villager in Tongjiang county, Heilongjiang province, is famous for her fine paintings made of fish skin and scale. Yang learned the skill of paper-cutting when she was a little girl. After she got married in Tongjiang, home to the Hezhe ethnic group, she began to study the art of fish skin painting and fell in love with it immediately.
She put the skills of paper-cutting into her creations, which make her paintings much more exquisite. In addition, she created unique art works using fish scale, which attracted the attention of the local museum. Several of her paintings have been collected by the museum.
Prev Button
Next Button