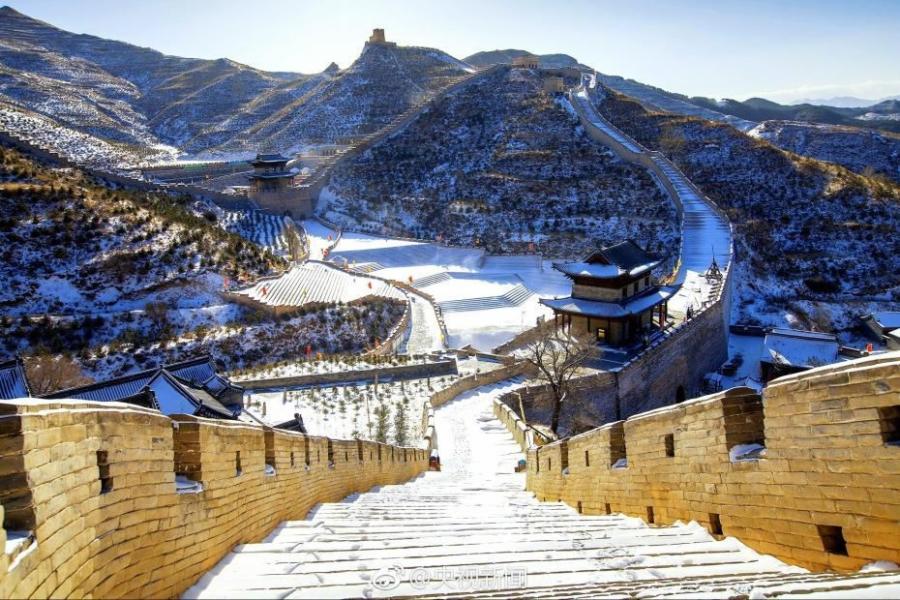 Snow hit several areas in north China's Shanxi Province. With sun coming out after the snowfall, the Yanmenguan, one of the important passes through the inner line of the Great Wall, presented a spectacular scenery combined with blue sky, green mountain as well as white snow. (Photo/CCTV News)
Situated at a place of strategic importance and difficult to get through, the Yanmenguan was regarded as the first pass of the "Nine Passes under Heaven" in ancient times.
Originally built in the Warring States Period (476-221 BC), the pass fell into disrepair during Yuan Dynasty (1271-1368) and the current one was rebuilt in 1374 during the Ming Dynasty.
The Great Wall still stands there with its majestic momentum embracing the whole world.
Prev Button
Next Button