Sakura shrimps are dried in open fields to form a spectacular scene against the backdrop of Mount Fuji. (Photo provided to Ecns.cn)
(ECNS) -- A cuisine gala organized by the Shizuoka International Business Association Shanghai Office and the Japan Council of Local Authorities for International Relations (CLAIR) at ABC Cooking Studio was held in the heart of Beijing's fashionable Sanlitun on Sunday.
Tsuchiya Takehisa, deputy director of the Shizuoka International Business Association Shanghai Office, said to participants that only in Shizuoka could visitors access three iconic symbols of Japanese tourism at once -- Mount Fuji, the Shinkansen Line and cherry blossoms, commonly known in Japan as sakura.
Shizuoka, located in central Japan, faces the Pacific Ocean in the south and Mount Akaishi to the north. It boasts rich marine products and tourism resources, including Japan's iconic Mount Fuji. The prefecture, a popular resort in all four seasons, deserves multiple visits, said Tsuchiya.
Shizuoka is also famous for its rare sakura shrimp that is only a few centimeters long. Sakura shrimps are used in a variety of Japanese dishes. Visitors may be surprised by the spectacular scene of tiny drying shrimp in front of imposing Mount Fuji.
Tsuchiya said Shizuoka also became a top tourist destination for its hot springs. Accordingly, it has the most spa hotels among Japan's 47 prefectures.
Atami Fireworks Festival and the snow season from early October to April is another charm in Shizuoka, which enjoys convenient transportation via the Shinkansen bullet train that links it in about an hour to Tokyo and Nagoya, as well as Tomei Expressway.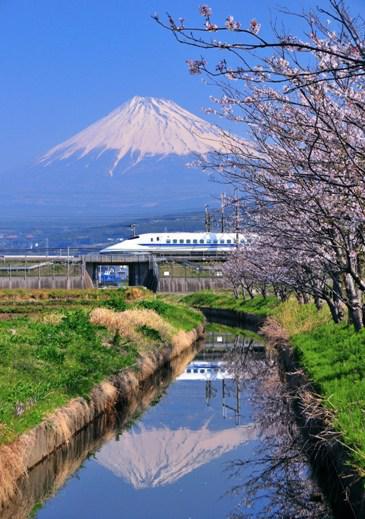 Only in Shizuoka can visitors enjoy Mount Fuji, Shinkansen and cherry blossoms all at once. (Photo provided to Ecns.cn)
The prefecture's Suruga Bay, part of the World's Most Beautiful Bays Club, is home to all kinds of seafood, which can be enjoyed with the best views of Mount Fuji. The cooking event at ABC Cooking Studio on Sunday used sakura shrimps caught in the bay at up to 2,500 meters deep.
Shizuoka is also known for high-quality Matcha, a finely ground powder made from green tea leaves. It was once used as tribute to Tokugawa Ieyasu, the Japanese warrior, statesman and founder of the Tokugawa dynasty of shoguns.
In addition, Shizuoka is Japan's leading producer of green tea, wasabi and tuna, three of the most used ingredients in Japanese cuisine, making it a top choice for anyone wanting to taste authentic sushi.
Tsuchiya said he hopes the food event could help more Chinese learn about unique Shizuoka.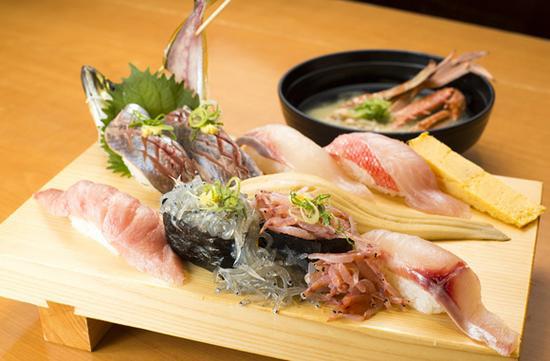 Japanese food with sakura shrimp. (Photo provided to Ecns.cn)