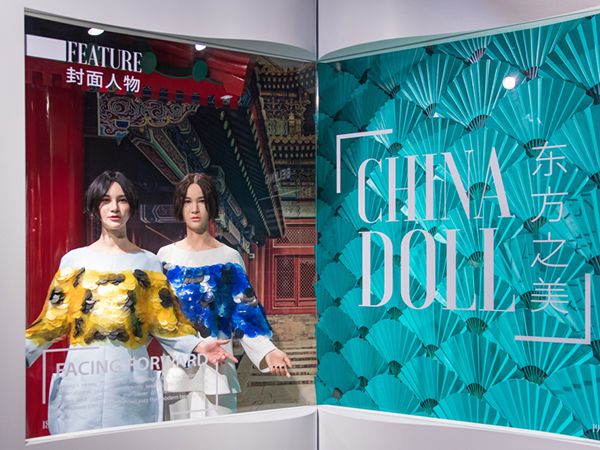 Singer Laure Shang poses for a photo with her own wax double at Madame Tussauds Beijing, July 5, 2017. (Photo/ China.org.cn)
Madame Tussauds Beijing opened a new fashion themed zone on Wednesday with singer Laure Shang's wax figure to be the first star inducted.
Wang Rui, general manager of Madame Tussauds Beijing, executives from Merlin Entertainments Group and Shang attended the ceremony and launch of the new zone.
Shang posed for a photo with her wax figure, and when asked of her thoughts on fashion, she said thatin her mind fashion is to have one's own personality and express oneself, this is fashion, and a fashionable attitude. Shang is a diverse electronic musician and singer with various fashion styles.
In the new zone, visitors can pose for photos with wax figures of their favorite fashion stars, and there are fashion-magazine-cover-like frames, booths and a runway in the zone so that when visitors take photos inside them, they would appear like they are on a magazine cover story.
Former soccer megastar David Beckham's wax figure was also moved to this zone at yesterday's ceremony, but it is unknown if he will be there permanently.
Madame Tussauds Beijing has spent one year building the fashion zone attraction, hoping to provide an interactive and immersive experience to visitors.
Madame Tussauds' Beijing branch, owned by Merlin Entertainments Group, opened in May 2014 on Qianmen Street, a landmark pedestrian street at the southern end of Tiananmen Square. The Beijing attraction is the fourth Madame Tussauds to open in China.