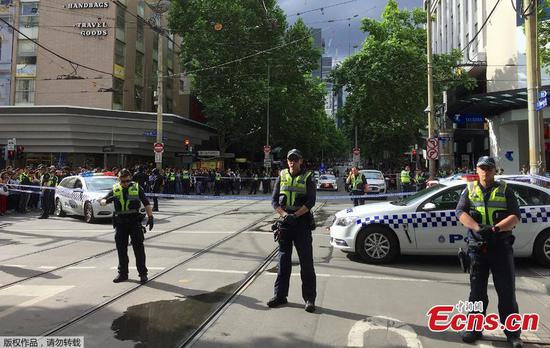 Policemen block members of the public from walking towards the Bourke Street mall in central Melbourne, Australia, November 9, 2018. Australian police reported multiple people were hurt in a rush hour stabbing incident. (Photo/Agencies)
One person died from stab wounds and at least two others were treated for injuries in an attack in downtown of Australia's Victoria state capital Melbourne late Friday afternoon, according to police.
A man was arrested at the scene and taken to hospital under police guard in a critical condition, police said.
Local media reported an explosion in the Bourke Street area, with images of a car on fire and hundreds of police at the scene.
Authorities told the public to avoid the area.