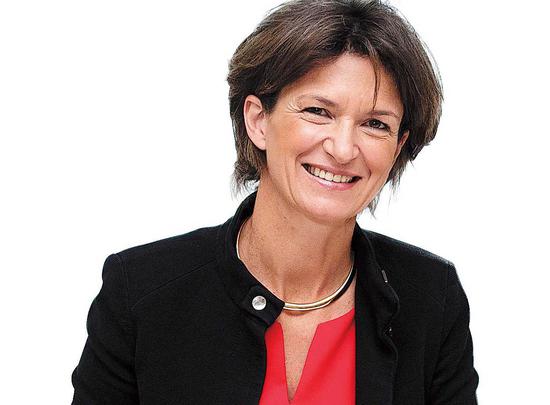 Isabelle Kocher, CEO of Engie Group. (Photo/China Daily)
French utility Engie is looking to further expand in China's renewable energy sector, seeking to expand its footprint in the nation, said Isabelle Kocher, CEO of French energy company Engie Group.
New energy related business such as solar power, and smart city solutions including urban networks for heating and cooling distribution and electric vehicle charging stations will be the major focus of the company in China, she said.
Engie is considering expanding its presence and investment in China in the upcoming years through enhancing partnerships with local partners to combine its specialties, technological capabilities and experience with local players' influence and market know-how, said Kocher.
"We will work together to develop the renewable energy business to support the Chinese government's development goals in the field of clean energy and carbon reduction targets," she said.
According to Kocher, Engie aims to invest around 1 billion euros ($1.16 billion) in China in the future, starting mainly in two key sectors for investment and expansion including clean energy and smart city solutions.
So far it has cooperated with several Chinese companies in fields of solar power, electric vehicle charging stations and cooling systems.
It has stepped up solar activity in China since last year after signing an agreement for a 30 percent equity investment in Zhejiang Unisun Renewable Energy Co Ltd, a Chinese solar PV company.
It is considered a continuation of Engie's investment in the Asian solar market after it partnered with three firms in Indonesia to develop various solar-related projects with investment of up to $1.25 billion.
The company has an ambitious goal to develop a portfolio of 4GW of PV projects in the next five years in China and further contribute to the nation's pledge of 20 percent of renewables in its energy mix by 2030.
The investment in Unisun gives Engie the opportunity to enter the world's biggest and most promising renewable power market while also demonstrating Engie's ambition to be leader of the energy transition in the world, said Charlotte Roule, CEO of Engie China.
Engie launched its first lab in China in April to focus on integrated infrastructure design and create an innovative approach in the optimization of utility design.
The opening of this lab is a milestone in the development strategy of Engie in China to contribute to the energy revolution supported by the Chinese authorities, said Roule.
According to Kocher, China is a key place for energy transition and the nation's shift toward new energy is in accordance with Engie's strategic development.