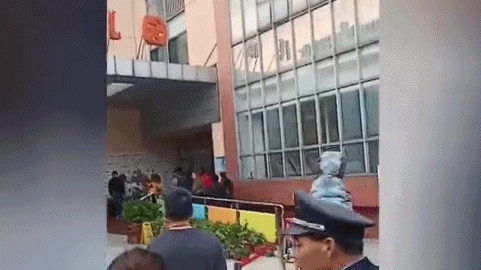 A father dressed up as a dinosaur to fetch his daughter from a Shanghai kindergarten on October 31, The Beijing News reported.
Footage circulated online shows a 2-meter-high "dinosaur" walking among parents before finally stopping in front of a cute little girl.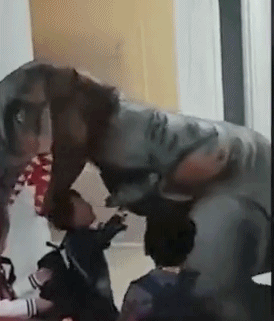 According to the girl's mother, their 3-year-old daughter hoped that a dinosaur could fetch her after school when she saw a similar creature at a shopping mall recently.
Because she had been well behaved at kindergarten, doing what she had promised her parents and following her teachers' directions, the couple decided to try their best to fulfill her wish.
"I thought it's mutual respect," the mother said.
They bought the dinosaur outfit online before the father wore it to give his daughter, and her fellow students, the monster of a surprise.