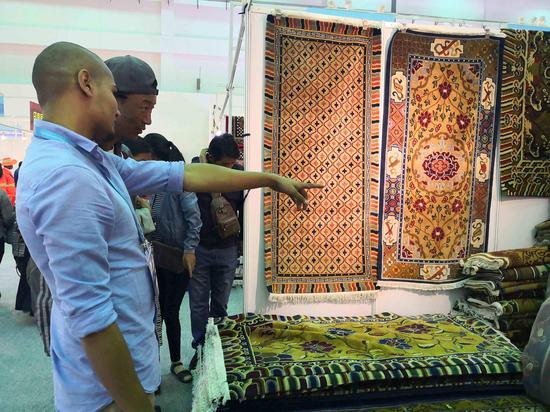 Nepali businessmen promote their carpets at the 4th China Tibet Tourism and Culture Expo on September 8, 2018, in Lhasa, Tibet Autonomous Region.(Photo by CGTN)
"This is my third time in Tibet. The first time is in 2015, and since then we continue to come, regarding it as a good opportunity to explore the Chinese market and to promote Nepali handicrafts. Our products and Tibetan products have similar design and culture," said Nepali Businessman Amar Shrestha.
This year, the expo's theme is traveling around China's new Tibet and protecting the Third Pole of the world. For the next four days, the biennial event, hosted by both Lhasa and Nyingchi, will offer visitors much more.