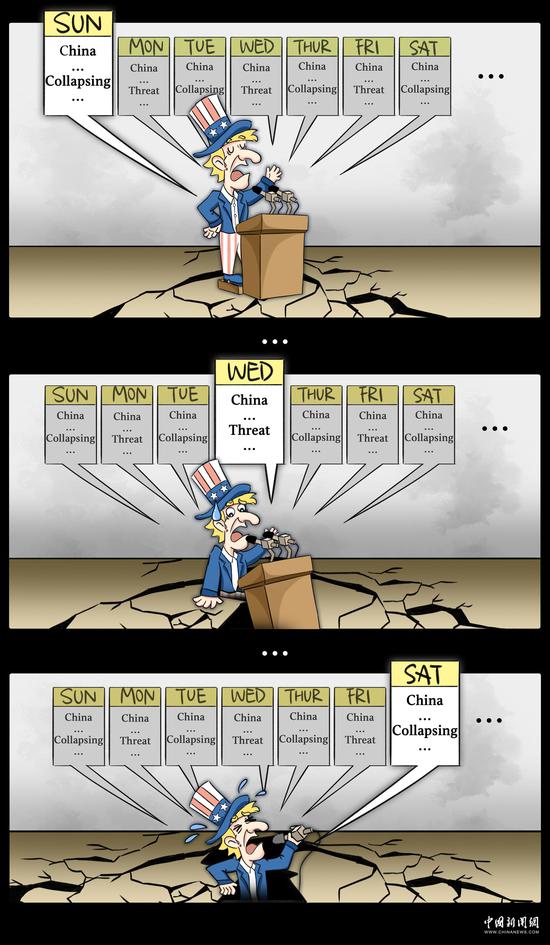 (ECNS)-- For a long time, American politicians and media have been switching back and forth between the "China collapse theory" and the "China threat theory." Whenever there is a fluctuation in certain economic indicator in China, the "China collapse theory" becomes prominent, and as long as China's economic performance is impressive, the "China threat theory" dominates the discourse.
Both the "China collapse theory" and the "China threat theory" are political maneuvers by the United States to deflect attention from its own problems. Whenever the U.S. finds itself in a difficult situation, American politicians tend to use other countries as a "scapegoat" to shift domestic public opinion and transfer their own contradictions. Whether it's the "China collapse theory" or the "China threat theory," they both demonize China, and their real purpose is to obstruct China's industrial upgrading and contain China's peaceful rise.
The global multipolar pattern is accelerating, and the world today does not need any hegemony; cooperation and win-win outcomes are the right way forward. The United States should abandon its hegemonic thinking of "leading the world," avoid the way of thinking focusing only on competition and confrontation, address its own problems internally with practical and effective measures to bring real benefits to its own people. Externally, it should pursue the biggest common ground for win-win cooperation and contribute to the development and common prosperity of the world peace and development.