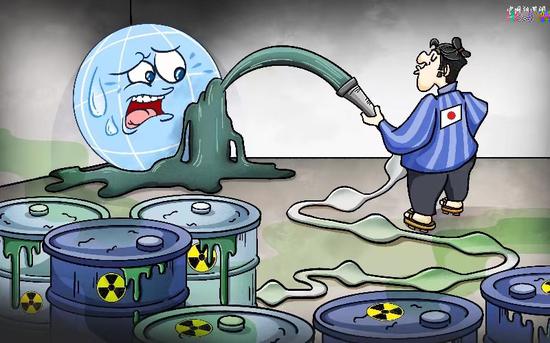 (ECNS) -- Despite public concerns and raging opposition from both home and abroad, Japan started releasing nuclear-contaminated wastewater from the Fukushima Daiichi Nuclear Power Plant into the Pacific Ocean on Thursday.
According to a German marine scientific research institute, with the world's strongest currents along the coast of Fukushima, radioactive materials could spread to most of the Pacific Ocean within 57 days from the date of discharge, and reach all oceans of the globe in a decade. The discharge poses a potential threat to both human society and the health of marine ecosystems, the extent of which is difficult to estimate.
Despite being aware of the potential hazards of nuclear-contaminated wastewater, Japan has chosen to shift its own crisis onto the global community. This irresponsible action has inflicted irreversible pollution on our shared human habitat, lacking both moral and ethical merit and deserving widespread condemnation.