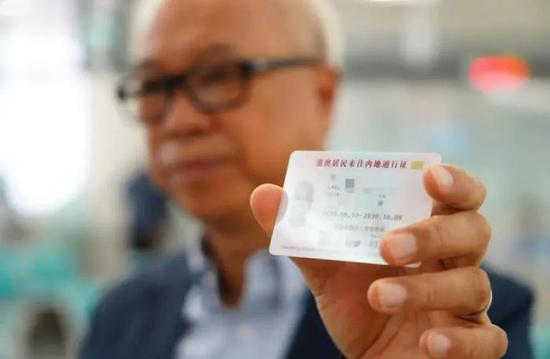 Photo shows the home return permit issued for a Hong Kong resident by the Exit-Entry Administration Bureau of Shanghai Public Security Bureau. (Photo from the National Immigration Administration)
(ECNS) -- Over 100,000 residents in Hong Kong and Macao special administrative regions have successfully renewed or replaced their mainland travel permits issued since Oct. 10, 2020, according to the statistics of the country's National Immigration Administration on Friday.
The travel permit, or home return permit, is a legal document for residents from Hong Kong and Macao to travel to the Chinese mainland. Before the COVID-19 pandemic, Hong Kong and Macao residents could only apply for a mainland travel permit in the two special administrative regions.
The immigration administration departments of mainland public security agencies have been authorized to process the renewal and replacement of mainland travel permits for Hong Kong and Macao residents since Oct. 10, 2020 in order to guard against the risks of cross-border infection and for the convenience of people in need.
Since then, applicants have been able to go to any eligible public security authority above the county level for relevant services, with online options having become available too.
At present, a total of more than 40 million Hong Kong and Macao residents have been provided verification services for their permits.