Special: 2022 Two Sessions
(ECNS) -- As countries around the globe are competing for limited space resources, including orbits and frequencies, an international organization for coordination has become necessary, said Wu Weiren, chief designer of Chinese Lunar Exploration Program (CLEP), during an interview with China News Service on Wednesday.
Space orbit resources, especially for the Geosynchronous orbit 36,000 kilometers away, are limited, explained Wu on the sidelines of the fifth session of the 13th National People's Congress.
Currently, one satellite has been placed in each angle of the Geosynchronous orbit, but technological development would further crowd the orbit, Wu said, adding that radio frequency resources also follow the principle of "First come, first served."
As a deputy to the National People's Congress, Wu has submitted a proposal concerning the modernization of space governance. "It can be addressed not by a single country but by the international community, especially major countries," he added.
Space debris is another concern due to the mounting number of satellites launched. "But I think human beings can still manage the problem of space debris," said Wu, "Countries around the world have already put efforts into solving it."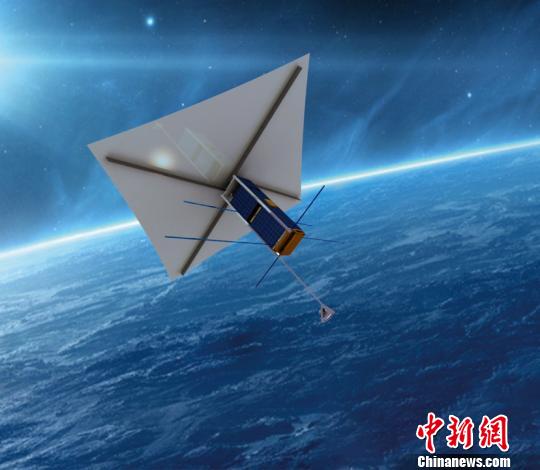 Taurus 1 satellite carrying device to the space for space debris sorting. (Photo provided to China News Service by Shanghai Academy of Spaceflight Technology)