Special: 2022 Winter Olympics
(ECNS) -- China has built the largest multilingual base containing 132,000 terms for the Winter Olympics so far, according to the State Language Affairs Committee.
There are five language families, including Sino-Tibetan, Altaic, Austronesian, Austroasiatic, and Indo-European, with more than 130 kinds of languages from across China, making it one of the countries with the most abundant linguistic resources.
The Winter Olympics term base covers eight languages: Chinese, English, French, Japanese, Korean, Russian, German, Spanish.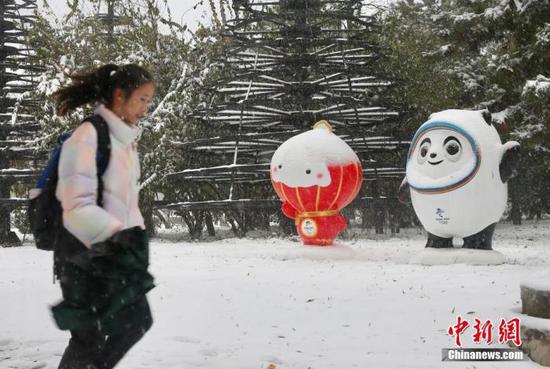 Bing Dwen Dwen and Shuey Rhon Rhon, mascots for the 2022 Beijing Winter Olympic and Paralympic Games. (Photo: China News Service/Yi Haifei)
This is the first term base in the history of the Winter Olympics and will be an important supporter in promoting the Olympics spirit and cultural heritage, said Yang Shu'an, vice president of the Beijing Organizing Committee for the 2022 Olympic and Paralympic Winter Games.
The State Language Affairs Committee will improve innovation and leadership to firmly support education modernization.
In 2015, The Ministry of Education and State Language Affairs Committee jointly launched the "Protection Project of China's Linguistic Resources", in order to popularize standard spoken and written languages and protect Chinese dialects and minority linguistic resources in a scientific way.