Special: 2022 Winter Olympics
(ECNS) -- As China's first international-standard ski jumping center, "Snow Ruyi" is equipped with a state-of-the-art elevator.
With a 259-meter-track, it is the fastest of its kind in the world, capable of reaching speeds of 2.5 meters a second, five times that of a common equivalent.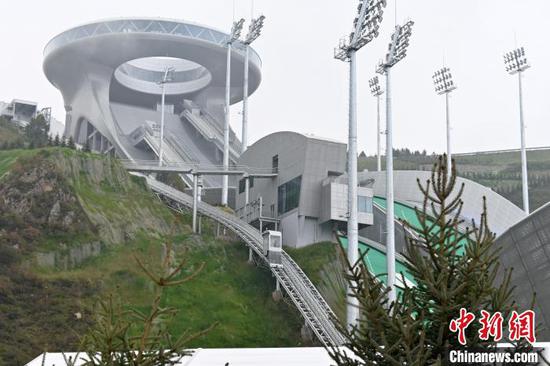 The inclined elevator of Snow Ruyi. (Photo: China News Service/Zhai Yujia)
In addition, servo drives, horizontal sensors, and anti-toppling devices ensure smooth operation at angles of up to 20 degrees and temperatures as low as minus 30 degrees Celsius.