(ECNS) -- A mine estimated to contain 31.55 tons of gold has been found in Tongbai County, central China's Henan Province, according to the local Bureau of Geology and Mineral Exploration and Development.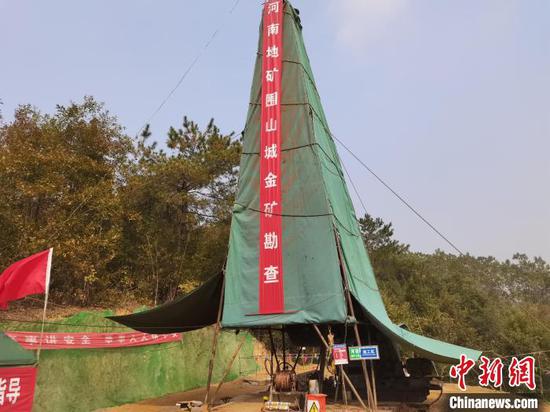 The exploration site of the gold mine in Henan Province. (Photo: China News Service/Zhou Qiang)
Sixteen gold ores have been discovered in the mine, with gold grade ranging from 1.15 gold grams each ton to 56.9 gold grams a ton.
In addition, 456 tons of silver, 100,000 tons of lead, and 90,000 tons of zinc have been discovered.
The gold resource in the mine is expected to reach 50 tons by the end of 2022.
Tongbai County, where the gold mine was found, sits on one of the crucial metallogenic belts in China.