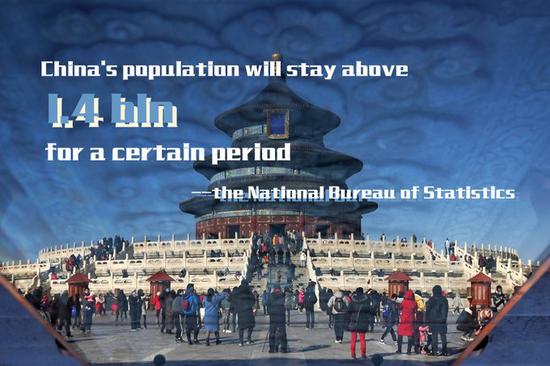 China's population will stay above 1.4 billion for a certain period. (Picture by Jing Yuxin)
By Liu Wenwen/ Caren Zhang
(ECNS) -- China's population on the mainland reached 1.41178 billion, remaining the largest in the world, according to data from the seventh national population census on Tuesday.
What does the number 1.41178 billion mean?
It means an enormous consumption market and massive magnet for foreign capital. Global foreign direct investment (FDI) plummeted to a 15-year low last year, while China was one of the few major economies to register positive growth, becoming the largest FDI recipient in the world, according to data released by the Organization for Economic Cooperation and Development (OECD).
It also means a tremendous production scale and strong impetus for growth. Population is the main body of social production and life, and also the basis of economic and social development. It stands for considerable development potential that can create huge productivity.
The strength of a single person is weak, but becomes infinite if multiplies by 1,411,778,724.
You could never underestimate it.