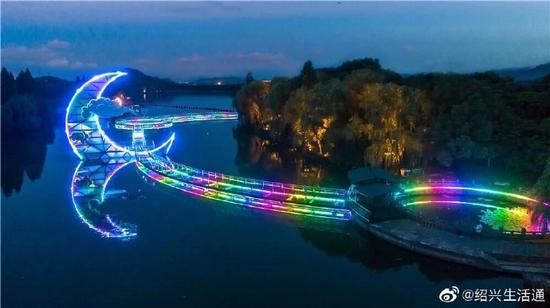 The first glass walkway on water. (Photo/Weibo)
(ECNS) - The first glass walkway on water opened at Keyan Jianhu scenic area in Shaoxing City, East China's Zhejiang Province, on Thursday.
About 200 meters long and 2.4 meters wide, the semi-circular walkway connects Huluzui Island with nearby islets and also offers a colorful light display at night. Visitors can stop on a viewing platform built over the lake to enjoy the beautiful view.
At the end of the walkway is a 4-meter-tall, 100-square-meter structure called Snow World that offers visitors the chance to experience snowfall. An interactive program at a special fountain can spray water as high as 100 meters when triggered by the sound of voices.