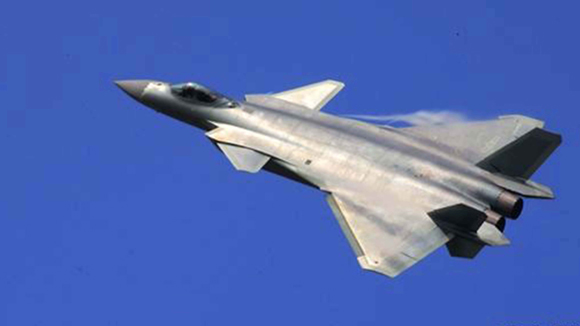 (Photo/CGTN)
China's latest J-20 stealth fighters are combat-ready and will improve the air force's comprehensive fighting ability, chief designer Yang Wei said.
The J-20, China's fourth-generation medium- and long-range fighter jet, has been commissioned into the People's Liberation Army (PLA) Air Force. It made its maiden flight in 2011 and was first shown to the public at the 11th Airshow China in Zhuhai, south China's Guangdong Province, in November 2016.
"It has been commissioned into air force combat service, indicating that it is on the way to having combat capabilities," said Yang.
Yang confirmed that the fighter has the ability to destroy radar systems and "kick open the door" of an enemy's defense system with its stealth capability, but Yang said it can do more than that.
"The so-called 'kicking the door open' shows it is the most powerful fighter. But I want to say the J-20 is more than a fighter. I believe it can do more in the future on the battlefield as long as the country needs it," Yang said.