Chinese food a bridge for global friends: overseas gourmands
2022-04-20 Ecns.cn Editor:Zhao Li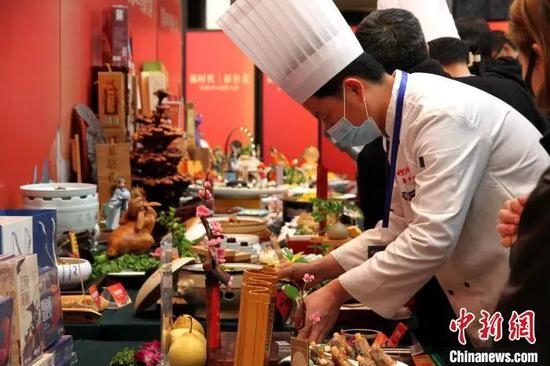 Chinese food (file photo)
(ECNS) --Yao Zhixiang operates three Chinese dumpling restaurants in Paris, the first of which is 15 years old. Yao says that Chinese cuisine is becoming increasingly popular in France.
"In the past, Chinese restaurants in France only sold typical Chinese dishes such as General Tso's chicken, as local people had little understanding of Chinese food. But now, dumplings and ramen noodles are attracting many local customers," Yao said.
Chinese food helps them understand Chinese culture, he added.
To help people learn more about Chinese culture, Yao has held talks and dumpling-making competitions in his restaurants.
"We invited passersby to make dumplings, and I'm happy to witness their excitement," he said.
"Customers were always asking us about Spring Festival customs when we put up couplets for the festival at our restaurant. Now local people have become familiar with the customs. Fewer people ask us about that while more people come to enjoy the dumplings," Yao added.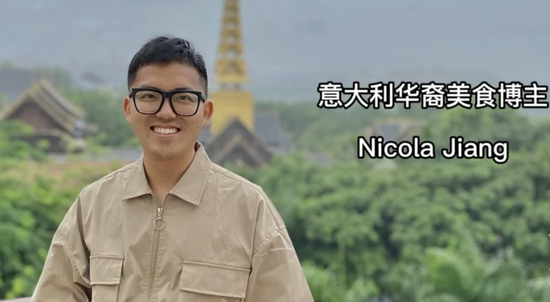 Italian Tik Tok influencer Nicola Jiang
Nicola Jiang is an Italian Tik Tok influencer. He livestreamed himself eating fried bamboo worms in south China's Xishuangbanna, trying Chongqing noodles in Southwest China's Sichuan, and fishing for seafood with local fishermen in Wenzhou.
"What attracts me most about Chinese food is its varieties and rich flavors, and food in each Chinese city embraces its own characteristics. I posted Chinese food videos online, and people liked the videos and said they wanted to travel to China," Jiang said.
Jiang hopes to go back to China and introduce more Chinese food to overseas friends.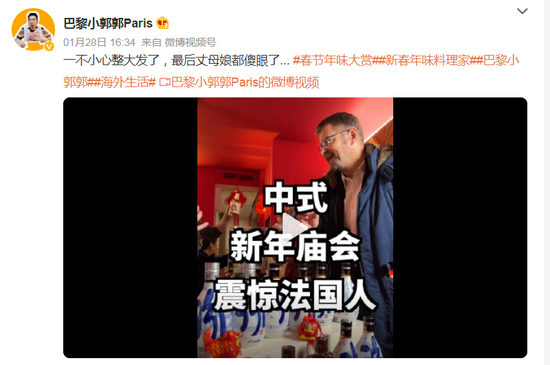 Chinese Food vlogger Parisxiaoguoguo (Xiaoguo)
Chinese Food vlogger Parisxiaoguoguo (Xiaoguo) believes Chinese food makes friends with different backgrounds open their minds and hearts to each other.
"When I came to Paris in 2011, I was very worried that I would not be able to make friends because of the language gap. However, I met so many local friends through food," Guo said.
Due to Covid-19, Xiaoguo stayed in France for the Chinese New Year last year, so he made an appointment with his friends for a small food party during the Spring Festival.
He made an elaborate preparation, and unexpectedly, the party turned into a small "temple fair". There were not only Chinese desserts, ramen noodles, dumplings and other delicacies, but also Chinese window decorations and paper-cuttings.