Guangdong ranks 2nd in job destination for Tsinghua, Peking U grads
2020-01-17 chinadaily.com.cn Editor:Li Yan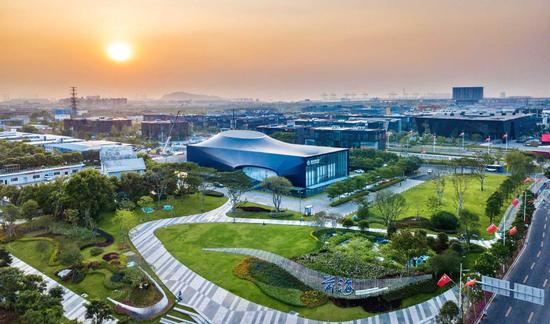 About 42,600 companies were added to China (Guangdong) Pilot Free Trade Zone from January to November in 2019. (Photo provided to China Daily)
Guangdong Province, following Beijing, is ranked as the second most attractive destination to work and live for graduates from Tsinghua University and Peking University in China in 2019, according to recent reports released by the two prestigious universities.
Among 2,822 Peking University graduates who signed contracts with employers last year, 1,229 chose to stay in Beijing, while 582, or about 21 percent, chose Guangdong, Guangzhou-based Yangcheng Evening News reported. The share of the university's Guangdong-bound graduates was similar to the previous two years.
As for Tsinghua University, about 18 percent of its graduates picked Guangdong last year, with the share for Guangdong growing constantly since 2014.
Diverse corporate resources seem to be pivotal in attracting graduates from the two universities.
Shenzhen-based technology firms Huawei and Tencent, for instance, were respectively the first and second most preferred employers by Tsinghua University graduates last year.
The two companies were ranked second and fourth in recruiting Peking University graduates.