Coffee startup Luckin employs 'asset-light' model
2019-04-03 16:48:15 Ecns.cn Gu Liping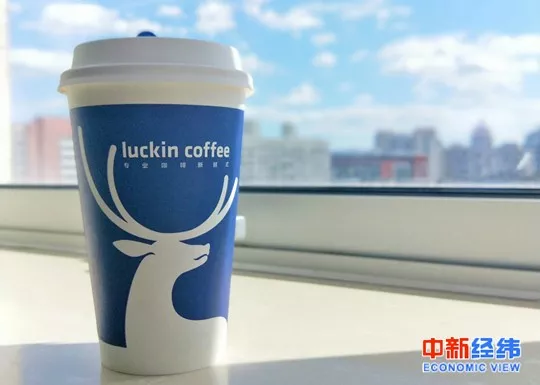 A cup of Luckin coffee.
(ECNS) - Chinese coffee startup Luckin said its decision to use assets such as coffee machines as collateral to secure 45 million yuan () in debt is a normal business model.
The firm that launched its business in Beijing during 2017 has expanded at breakneck speed and is now seen as a challenger to Starbucks, the largest coffee chain by number of outlets in the world's second-biggest economy.
Luckin announced on April 1 that it has used assets in its 1,180 stores across Beijing, Shanghai, Zhejiang, Tianjin and other cities as collateral to ZGC Sci-tech Leasing in a deal valid from March 27 to March 31 next year.
The company explained on Tuesday that it is a normal business move in line with the startup's asset-light strategy. Equipment-based leasing is a new financial tool to maximize the value of assets, it said.
Insiders said Luckin is facing financial pressure to turn a profit after trying to increase volume through hefty cash subsidies to consumers. The company is perhaps seeking an IPO.