Automatic NAT platform soon to enter market
2022-09-14 chinadaily.com.cn Editor:Li Yan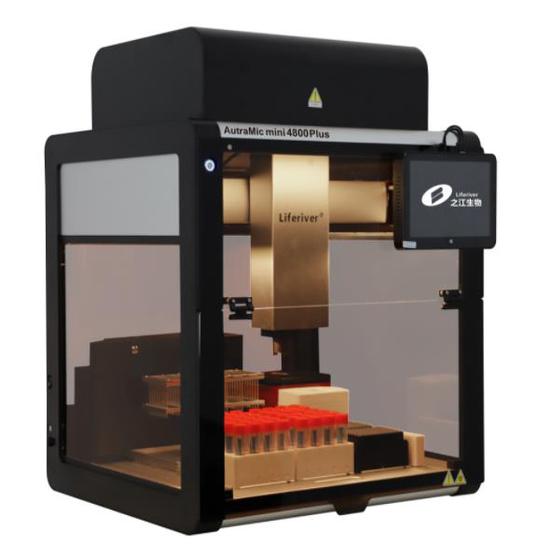 A screenshot of AutraMic mini 4800Plus from the company's official website. (Photo/liferiverbiotech.com)
A fully automatic nucleic acid testing platform weighing only 45 kilograms has been approved for sale, The Paper reported on Tuesday.
The "Xiaoqinggeng" platform developed by Liferiver, a company in Shanghai, can complete the nucleic acid testing process unmanned, alleviating the current shortage of nucleic acid testing professionals.
"Xiaoqinggeng", equipped with 48 PCR amplification reaction wells, can test 48 sample tubes within 2 hours.
If 20 samples are mixed in one tube, the platform can test at least 960 samples within that, improving the efficiency of nucleic acid screening and review for outpatient and emergency services.
It can also improve automatic nucleic acid testing capability in medical institutions, centers for disease control and prevention, airports and ports, the report said.
In April this year, the "Qinggeng No. 1" testing machine was also approved for sale.
This machine can work 24 hours a day, test 4,500 tubes and take samples for each automatically. If 20 samples are put in one tube, the machine can test 90,000 samples per day.
During 24 hours of continuous work, humans only need to be involved with the process four times.
Compared with "Qinggeng No. 1", "Xiaoqinggeng" is much lighter and more space-saving.
Liferiver, a PCR-based molecular diagnostics solution provider, said the company is developing more projects to solve the problems of patients having to make multiple testing trips and undergo long waits.