HK police chief urges rioters to end violence ahead of Beijing visit
2019-12-06 CGTN Editor:Li Yan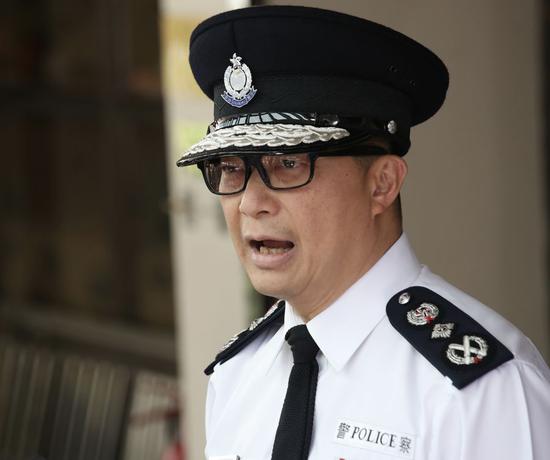 Commissioner of Police of the Hong Kong Special Administrative Region Tang Ping-keung speaks at a media briefing on Nov. 22, 2019 in south China's Hong Kong. (Xinhua)
Tang Ping-keung, Hong Kong's new police commissioner, on Friday urged rioters to stop illegal acts as violence hit the city again last weekend. He made the remarks ahead of his first visit to Beijing since he took office last month.
Tang told reporters during a press briefing that the police have always respected the right of the residents to express their views and assemble peacefully, citing that they have approved a mass rally and march planned for the coming Sunday.
Last Sunday, the police approved three marches including the one from Tsim Sha Tsui to Hung Hom which quickly turned violent, with protesters blocking roads with barricades, setting fire to metro stations, and attacking police officers with petrol bombs and bricks.
During the two-day Beijing visit, security situation in Hong Kong and the introduction of a new security team will be discussed, said Tang, adding that police force collaboration will also be on the agenda.
The police chief will be accompanied by his deputy Siu Chak-yee.