Taiwan's DPP administration harms people's interests, to be abandoned by public: spokesperson
2019-07-10 10:04:56 Xinhua Mo Hong'e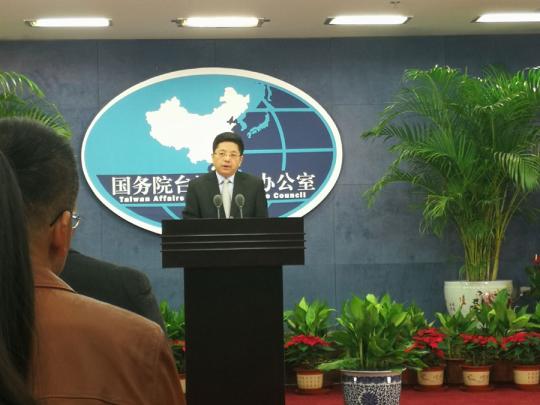 Ma Xiaoguang, spokesperson for the Taiwan Affairs Office of the State Council. (Photo/chinadaily.com.cn)
Taiwan's Democratic Progressive Party administration impairs the interests of the people and will be abandoned by the people on the island, a Chinese mainland spokesperson said Tuesday.
Ma Xiaoguang, a spokesperson with the State Council Taiwan Affairs Office, made the remarks in response to the "election check" launched by the DPP administration, which focuses on the Taiwan agricultural products bought by mainland enterprises.
The interference in agricultural product trade has directly harmed the interests of farmers and fishermen on the island and received unanimous condemnation from the public, Ma said.
Ma also said that the DPP administration, in order to trade for election benefits, continuously created hostility across the Straits and undermined cross-Straits relations by various means.
The mainland market has been the largest destination for Taiwan agricultural products, and the mainland keeps helping farmers on the island to expand the market, which is well-received by the Taiwan people, he said.