Mask fashion show marks Sino-Italian efforts to fight COVID-19
2020-05-21 CGTN Editor:Gu Liping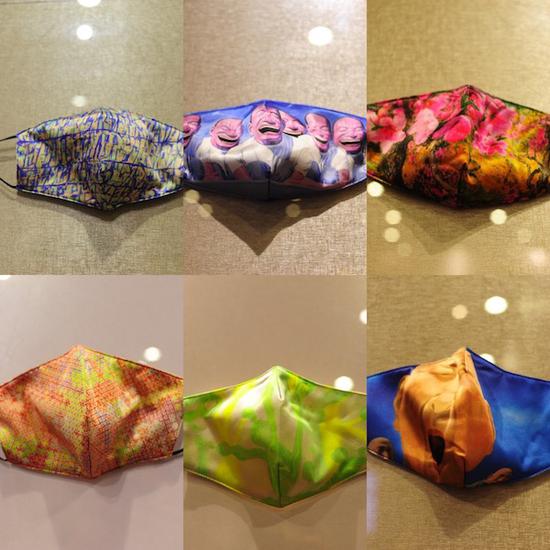 Some of the masks on display /ThePaper
A special COVID-19 charity fashion show featuring models wearing artistic face masks raised the curtain in Shanghai on Wednesday.
Nearly forty sets of masks were displayed during the show. The designs were based on new works from ten renowned Chinese contemporary artists.
Inaugurated in the landmark building "Shanghai Tower," the fashion show is part of "Italia, we are with you," a charity event to help Italians combat the virus. A special set of masks with the ten artists' signatures were put on auction during the show.
The organizer also used the event to announce a donation of 42,000 masks to the Italian National Chamber of Italian Fashion.
This year marks the 50th anniversary of diplomatic ties between China and Italy.