Two Chinese cities join UNESCO's Network of Creative Cities
2019-11-01 Xinhua Editor:Gu Liping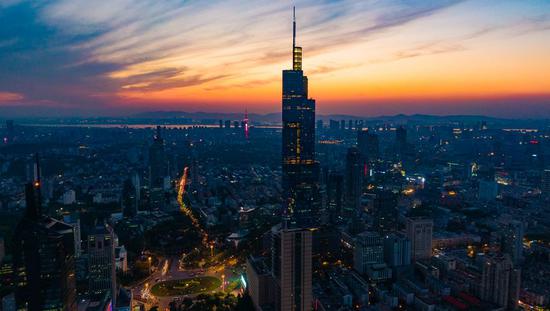 Night scene of Nanjing, the capital of China's Jiangsu province. (Photo by Li Xiang/Xinhua)
United Nations Educational, Scientific and Cultural Organization (UNESCO) on Wednesday named 66 urban settlements, including two Chinese cities to join its Network of Creative Cities.
The network brings together cities which base their development on creativity, whether in music, arts and folk crafts, design, cinema, literature, digital arts or gastronomy, the Paris-based organization said in a statement.
Among the network's new members are China's Nanjing (literature) and Yangzhou (gastronomy) in eastern China's Jiangsu province, which "commit to placing culture at the center of their development strategies and sharing their best practices."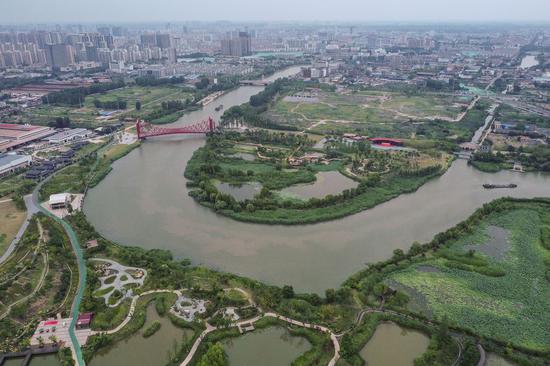 Scene of Yangzhou, a city in China's Jiangsu Province. (Photo by Ji Chunpeng/Xinhua)
"All over the world, these cities, each in its way, make culture the pillar, not an accessory, of their strategy. This favors political and social innovation and is particularly important for the young generations," says UNESCO Director-General Audrey Azoulay.
On Thursday, UNESCO staff and officials from 24 cities around the world will celebrate World Cities Day by mobilizing the organization's different urban networks which focus not only on culture but also on access, inclusion, global citizenship education, defense of rights, economics and employment, as well as climate change prevention and resilience.