Istanbul coffee festival shows new world trends
2019-09-20 09:59:44 Xinhua Cheng Zizhuo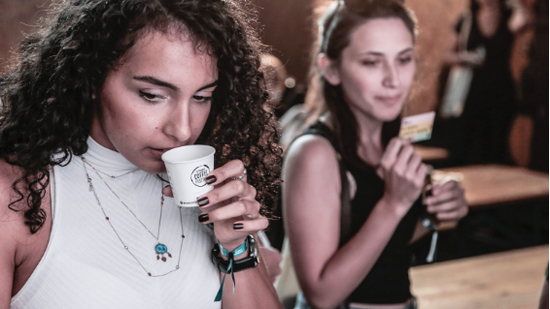 (Photo/A sceenshot of the official website of Istanbul Coffee Festival)
The Istanbul Coffee Festival kicked off on Thursday for the sixth year, this time entertaining coffee lovers in line with new trends in the industry.
At a kiosk, a barista first put a cheesecake sauce inside a cup, added one pump of raspberry syrup, then shook them well with cold-brewed coffee and milk. As a final touch, he poured some raspberry powder and crumbled biscuits on the top.
"Voila! Your Raspberry Cheesecake Cold Brew, a new-generation coffee, is ready," he said to a lady.
Ilker Akar, a managing partner of Dream Sales Machine, the organizer of the festival, said this year the visitors would have more chance to experience new brewing and roasting styles popular across the world as over 100 companies are attending the four-day festival.
"They will taste brand-new refreshments prepared by different coffee shops from Italy, Greece, France and Portugal, which joined the festival for the first time," Akar told Xinhua.
For Bulent Sefer, a flavor inventor working with an Irish coffee company, global trends in the sector have been developing in a way that "push the boundaries of imagination."
"Everything we eat, drink and smell can inspire us," he said, as he was preparing cocktails for the crowd waiting in line in front of his small kiosk.
"For example, lemonade has been newly discovered by coffee shops across the world," he added, while displaying his new invention with lemonade, soda and fresh mint.
A young woman in the queue said she came to the festival on her own last year, but this time she brought with her a friend who has been following the newest trends in the sector.
"Otherwise, I cannot find the best among all these diverse styles of coffee," she said. "I am now following his steps to taste all the new flavors."