Plans announced for a feature-length animation film on the panda
2019-07-26 16:38:08 China Daily Mo Hong'e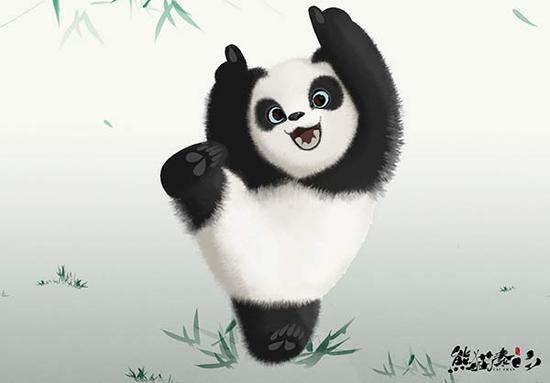 The new panda-themed film combines computer animation and Chinese wash painting technique. (Photo/China Daily Photo)
The giant panda, which is China's national treasure and a cultural icon, has inspired several films and animation series. But in China, the world's second-largest film market, there are few feature-length films with the fluffy, cute creature as a protagonist.
But now, a domestic animation feature that combines computer animation and Chinese ink painting technique, is to be made.
Titled "I am Taishan, a panda from China.", the film is inspired by Taishan, the first giant panda born at the National Zoo of the U.S., according to the producers.
The film will be jointly produced by Zhejiang University, The China Conservation and Research Center for the Giant Panda, and two Beijing-based film production companies.
The production will be directed by Song Yuefeng, best known for his 2014 animated film "Dragon Nest: Warriors' Dawn," which earned 7.5 points out of 10 on China's most popular film review site, Douban.
Fang Shenguo, a wildlife expert and a professor at Zhejiang University, will be one of the scriptwriters.