(W.E. Talk) 'Traduttore, traditore'? How can Chinese literature cross the barrier to East-West communication?
2022-04-22 Ecns.cn Editor:Chen Tianhao
Chinese literature, extensive and profound, includes ancient classics and works that reflect changing times in modern society. However, readers in Western countries often read Chinese literature in a superficial manner and even miscomprehend these classic Chinese works. How to break through the barriers of cultural exchanges between China and Western society so that Western readers can better understand Chinese literature has become an urgent research problem.
In a recent exclusive talk in Paris with China News Service's "W.E. Talk", Shen Dali, a translator, writer, recipient of the Ordre des Arts et des Lettres and doctoral supervisor as well as a professor emeritus at Beijing Foreign Studies University, gave an in-depth analysis of this problem.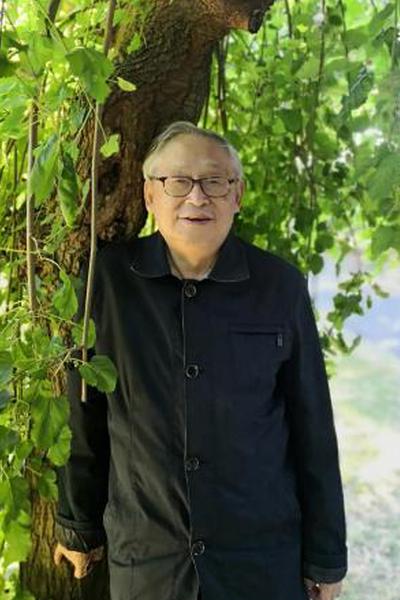 Prof. Shen Dali. (Photo provided to China News Service)
A translator's dilemma: "divide of language" and misinterpretation
In the interview, Shen, who is in his 80s, said one of the major communication barriers for Western readers in reading Chinese literature was the "language divide." Different languages present unique characteristics of different civilizations. However, cultural diversity makes it difficult to translate one language into another. The French proverb "Traduire, c'esttrahir" -- "translators, traitors" -- illustrates translators' dilemma in doing bilingual transformation.
In Shen's view, translating Chinese characters into the Latin alphabet will inevitably lose the "beauty of image" frequently found in many translations of Chinese literary works. Therefore, the great challenge in language transformation is how to retain the rich images and cultural characteristics of the original works to the maximum.
He also said that as some translators fail to understand the cultural connotations of Chinese literary works adequately, deviation repeatedly crops up in their translations, thus misleading readers. For example, "好了歌", a well-known poem in The Dream of the Red Chamber, was translated into "Chanson de la bonne fin" ("Song of a happy ending") by a Western translator, who took for granted that "好了" meant "la bonne fin", leading Western readers astray.
Recently, Shen retranslated "好了歌" as "Chanson de la vanité". Through repeated deliberation, he decided "vanité" could better reproduce the essence of the original work by Cao Xueqin. Another negative example is the translation of "谁解其中味". The translator even translated "味" into "le miel", which differed greatly from the original meaning.
The readers who read mistranslated versions may think lightly of the greatness of The Dream of the Red Chamber. As a result, translators should be extremely careful about the translation of words and other essential elements loaded with Chinese culture.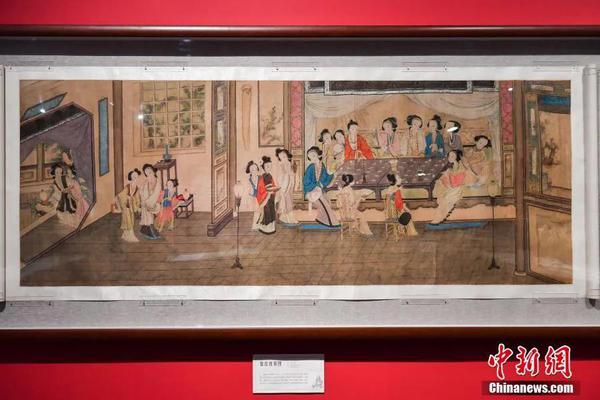 A painting of Chapter XXXVI of the The Dream of the Red Chamber. (Photo: China News Service/Mai Tian)
The way of translation: cooperation between East and West: elegance based on the original
As for translation theories, Shen mentioned Lu Xun's Philosophy to be faithful at the cost of fluency though fluency was advocated in the 1930s. Such a stand emphasizes faithfulness over smoothness, but it is impossible to achieve such an effect unless smoothness is ensured. Yan Fu's translation principle of "faithfulness, expressiveness and elegance" is also difficult to realize at the same time in practice.
Then how can more fluent translations of Chinese literature be produced and more easily embraced by Western readers? Shen said he believed that the idea of "elegance based on the original" from Kumārajīva, one of the greatest translators of Chinese Buddhism, was inspiring. Translation should take the original work's idea as its basis without rigidly adhering to the original text; it should sublimate the original's emotion by taking social and cultural elements into consideration. In this way, the original idea can be translated.
Shen said qualified translation of Chinese literature requires not only language proficiency but also a full understanding of Chinese culture. Translators need to realize the differences and gaps between different cultures and narrow the recognition gaps during cultural communication. Rare Western translators can achieve that high quality on their own. Shen said cooperation between Chinese and Western translators can solve the problems of translating Chinese literature. The Chinese translators should make contributions to the understanding of Chinese culture, and the Western translators should ensure the quality of the language. Translations produced through collaboration can complement each other and achieve a win-win result for both China and the West.
According to Shen, the most direct approach to eliminating the language gaps, fully expressing the ideas of Chinese culture and removing the communication barriers relies on Chinese writers' translating their own works or writing in foreign languages. But this approach sets a very high language standard on them.
The way of translation: mutual learning and interaction between civilizations
Shen has been the first Chinese writer to publish Chinese literature directly in French since 1949. Les enfants de Yenan, his work on the Chinese, attracted a large Western audience when it was released in the 1980s.
The 200,000-word work is deeply rooted in reality and was created in conjunction with Shen's personal experiences. He was born in Yan'an in 1938 and was attending Yan'an Child Care Elementary School when Gen. Hu Zongnan led the Kuomintang troops to launch a massive attack on Yan'an in 1947. Forced to evacuate Yan'an, Shen along with other children from the elementary school made a yearlong journey over the mountains of Shanxi and Shaanxi and across the Fen and Yellow rivers to reach his final destination in the liberated area near Shijiazhuang in Hebei. This experience of the long march of the revolutionary children from Yan'an, including Shen, is the very subject of the creation of Les enfants de Yenan.
Shen admits that when he wrote the work, he was not sure if it would be published in the West. It was repeatedly rejected for publication because of its positive approach to the history of the modern Chinese revolution. Not until 1985 was the work picked up by Paris Librairie Stock in France and published. It was quickly snapped up by readers and widely distributed in the West. An Italian edition soon followed; some chapters were published in Japanese literary journals, and the work was serialized on Belgian radio.
Shen said this work was mainly documentary literature, and while it has many Chinese elements, it is still easy to find similar narrative figures in Western culture. For example, French opinions have described this work as "a Chinese child's Odyssey", which may easily attract the attention of Western readers.
As for modern and contemporary Chinese literature, Shen said that, if a work is to resonate with Western readers, it should also be written from a comparative literary point of view that allows for a mutual appreciation of Eastern and Western ideas and "expresses the feelings through objects". For example, in depicting landscapes and situations, Les enfants de Yenan intersperses classical poetry, Buddhist fables and even Western mythology in its narrative, breaking narrative patterns with some innovative explorations.
To Shen's surprise, the Yan'an spirit reflected in Les enfants de Yenan aroused some Western readers' recognition of the Yan'an children's revolutionary zeal and light of hope at the time, and these readers hoped to draw spiritual strength from it. The positive energy embodied in the work also contrasted strongly with the decadence of the Western literary world at the time.
From a global perspective, Shen said, Western literature still spreads more widely than Eastern literature, including Chinese, mainly because of the "imbalance of dissemination". At the same time, Chinese literature is facing a more difficult challenge to break the "communication gap" between East and West, which may take several generations. At present, it is especially important to deepen exchanges and promote cultural communication. He believes that writers and translators should continue to strengthen their language learning and be messengers of cultural dissemination. He fervently hopes the translation of Chinese literary works can succeed so that more Chinese classics can be widely read by more readers around the world.