German discovers new ways of showcasing Xi'an to the world
2022-03-14 Ecns.cn Editor:Chen Tianhao
(ECNS) -- Marcus Meyer from Germany has "found more life possibilities in China after leaving Germany 15 years ago."
Meyer started his travels around the world after his college graduation in 2006, during which he came across the ancient city of Xi'an in China. "Xi'an is where the Silk Road starts," Meyer said, adding, "and this is also where history and modernity blend with each other."
Meyer returned to Europe after his world tour, and worked in the IT industry in Amsterdam, capital of the Netherlands, while Xi'an remained deep in his heart.
The young man moved to Xi'an in 2017 with his wife who oversees an international team consisting of students majoring in biomedicine and scientific researchers.
He began revealing the history and culture of Xi'an to the world by writing blogs, shooting videos, and providing information concerning local life.
In addition, Meyer also set up a team with 10 members from countries in Europe, Africa and Asia. "My aim is to combine the opinions of everyone and show Xi'an to the world from a unique perspective," he said.
Meyer also experiences the ancient capital by cycling. "I like exploring new roads by cycling," explained Meyer, "sometimes I'd get lost, but I'd always find something new, such as a historic site, a village, or even a store."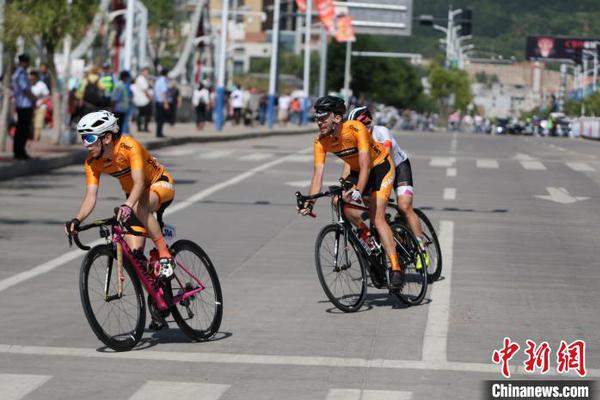 Marcus Meyer (M) is in a bicycle competition.
(Photo provided to China News Service by Marcus Meyer)
He added that he has definitely found a "sense of belonging" here.
"When I was asked where I come from when I was just in Xi'an for a couple of days, I would say Amsterdam is my home," Meyer smiled, "but right now, I prefer the answer 'I'm from Xi'an'".