First Fuzhou Opera Digital Museum in Fujian Province opens its doors
2022-03-14 Ecns.cn Editor:Chen Tianhao
(ECNS) -- The Fuzhou Opera Digital Museum, the first resource database for local opera in China's Fujian Province, opened to the public on Saturday.
The Digital Museum offers a platform of Fuzhou Opera resources containing 11 sectors, including history, development, videos, scripts, and TV shows. Precious audio and video of famous masters have also been collected.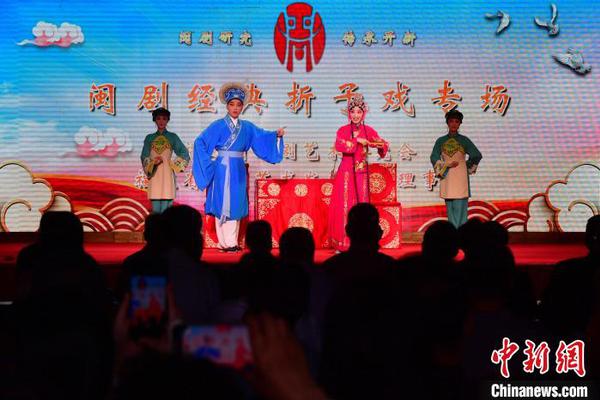 Fuzhou opera actors perform a famous Fuzhou opera on Saturday. (Photo from www.chinanews.com.cn)
The purpose of the museum is to facilitate construction of the inheritance system of intangible culture heritages and to attract more youngsters to learn about Fuzhou Opera, according to a person in charge.
Famous actors performed opera extracts on Saturday, letting audiences experience the beauty of ancient architecture and Fuzhou Opera.
Fuzhou Opera, also known as Min Opera, is the only opera sung in the Fuzhou dialect.