NPC deputy celebrates Int'l Women's Day with special embroidery
2022-03-09 Ecns.cn Editor:Chen Tianhao
(ECNS) -- A female NPC deputy from southwest China's Guizhou Province shared a gift with other female deputies to celebrate International Women's Day on the sidelines of the fifth session of the 13th National People's Congress (NPC) in Beijing on Tuesday.
"This is a six-meter-long embroidery with five colors including red, yellow, blue, black and white," said Shi Liping while introducing her gift as she unfolded it. "It features the Chinese characters of 'Together for a Shared Future' and 56 butterflies."
"It's six meters long because six represents auspiciousness and my hope that China will be stronger in the future," explained Shi, "56 butterflies symbolize different deputies like us."
"Since October 2021, nine embroiderers, including me, have spent 100 days preparing it," added Shi, in charge of a tourism product development company in Guizhou Province.
"Our work represents four national intangible cultural heritages including Miao Embroidery", she explained.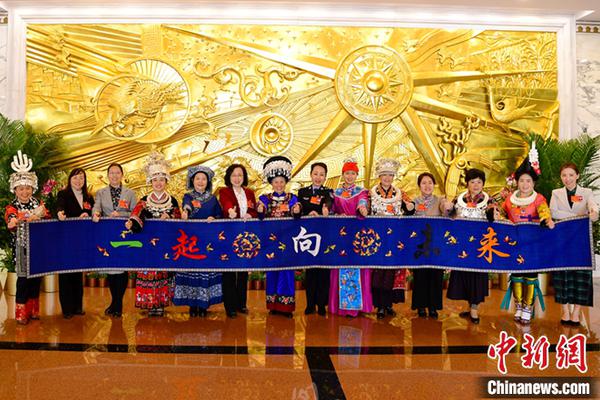 Deputies and the six-meter Miao Embroidery. (Photo: China News Service/Wang Min)
Shi has made efforts to develop the Miao Embroidery industry by initiating patterns like Miao Embroidery plus Miao Drugs and Miao Embroidery plus Miao Clothes, etc.