Traditional Chinese culture enjoys phenomenal success thanks to modern integration
2022-03-07 Ecns.cn Editor:Chen Tianhao
(ECNS) -- Preservation and development of traditional Chinese culture has helped Guochao become increasingly popular, according to deputies to National People's Congress (NPC) and cultural experts.
Over the past few years, especially after the latest Spring Festival Gala and the opening and closing ceremonies of Beijing 2022 Winter Olympics, China has seen a surge in interest in its domestic brands and products that incorporate Chinese traditional style and culture, a trend known as Guochao.
Programs designed by Xu Na, executive designer of Henan Television, and her team are based on the combination of traditional culture and modern audiovisual technologies. Instead of being the "carriers" of traditional culture, she and her team serve as "processors" to present fabulous shows including Banquet at Tang Palace and Dunhuang Apsaras in Dunhuang.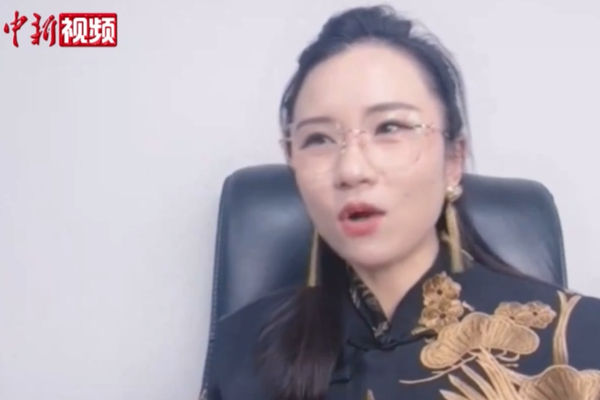 Xu Na, executive designer of Henan Television, talked about traditional Chinese culture in an interview with China News Service. (Photo from a screenshot of www.chinanews.com.cn)
"Talent plays a key role in protecting, inheriting and spreading traditional Chinese culture," said Yang Jun, a deputy to NPC.
Opera is a live art, which requires performers to produce excellent works to attract the audience, Yang said, adding that many professionals are leaving this industry, however.
She suggests encouraging traditional culture workers to make unremitting efforts to inherit, develop, and innovate Chinese historical and cultural heritage.
In addition, more investment in program creation for troupes is needed, suggested Wang Binmei, another deputy to NPC who has made great contributions to preserve endangered opera genres.
With new challenges, suggestions about the preservation and development of traditional Chinese culture have been raised and discussed during the current Two Sessions.